Standard Chartered plc is a British multinational banking and financial services company headquartered in London, England. It operates a network of more than 1,200 branches and outlets (including subsidiaries, associates and joint ventures) across more than 70 countries and employs around 87,000 people. It is a universal bank with operations in consumer, corporate and institutional banking, and treasury services. Despite its UK base, it does not conduct retail banking in the UK, and around 90% of its profits come from Asia, Africa and the Middle East.
Standard Chartered has a primary listing on the London Stock Exchange and is a constituent of the FTSE 100 Index. It has secondary listings on the Hong Kong Stock Exchange, the National Stock Exchange of India, and OTC Markets Group Pink. Its largest shareholder is the Government of Singapore-owned Temasek Holdings. It is considered a systemically important bank by the Financial Stability Board.
José Viñals is the Group Chairman of Standard Chartered. Bill Winters is the current Group Chief Executive
Name
The name Standard Chartered comes from the names of the two banks from which it was formed by merger in 1969: The Chartered Bank of India, Australia and China, and Standard Bank of British South Africa.
History
Predecessors
Chartered Bank
The Chartered Bank began when Queen Victoria granted a Royal Charter to Scotsman James Wilson in 1853. Chartered opened its first branches in Mumbai (Bombay), Kolkata (Calcutta) and Shanghai in 1858, followed by Hong Kong and Singapore in 1859. The Bank started issuing banknotes of the Hong Kong dollar in 1862.
Standard Bank
The Standard Bank was a British bank founded in the Cape Province of South Africa in 1862 by Scot, John Paterson.[9] Having established a considerable number of branches, Standard was prominent in financing the development of the diamond fields of Kimberley from 1867 and later extended its network further north to the new town of Johannesburg when gold was discovered there in 1885. Half the output of the second largest gold field in the world passed through The Standard Bank on its way to London. Standard expanded widely in Africa over the years, but from 1883 to 1962 was formally known as the Standard Bank of South Africa. In 1962 the bank changed its name to Standard Bank Limited, and the South African operations were formed into a separate subsidiary which took the parent bank's previous name, Standard Bank of South Africa Ltd.[8]
1969 to 2000
Both banks acquired other smaller banks along the way and spread their networks further. In 1969, the banks decided to merge and to counterbalance their network by expanding in Europe and the United States, while continuing expansion in their traditional markets in Asia and Africa.
In 1986, Lloyds made a hostile takeover bid for the Group. The bid was defeated; however, it spurred Standard Chartered into a period of change, including a series of divestments notably in the US and South Africa. Union Bank was sold to the Bank of Tokyo and United Bank of Arizona was sold to Citicorp.[11]
In 1987, Standard Chartered sold its remaining interests in the South African bank; since then the Standard Bank Group has been a separate entity.
In 1992, scandal broke when banking regulators charged several employees of Standard Chartered in Mumbai with illegally diverting depositors' funds to speculate in the stock market. Fines by Indian regulators and provisions for losses cost the bank almost £350 million, at that time fully a third of its capital.
In 1994, London's Sunday Times reported that an executive in the bank's metals division had bribed officials in Malaysia and the Philippines to win business. The bank, in a statement on 18 July 1994, acknowledged that there were "discrepancies in expense claims [that] … included gifts to individuals in certain countries to facilitate business, a practice contrary to bank rules".
In 1994, the Hong Kong Securities and Futures Commission found Standard Chartered's Asian investment bank to have illegally helped to artificially support the price of new shares they had underwritten for six companies from July 1991 to March 1993. The bank admitted the offence, apologized and reorganized its brokerage units. The commission banned the bank from underwriting IPOs in Hong Kong for nine months.
In 1997, Standard Chartered sold Mocatta Bullion and Base Metals, its metals division, to Toronto-based Scotiabank for US$26 million.
Standard Chartered's Asian investment banking operations never recovered. In 2000, the bank closed them down.
In 1986, a business consortium purchased a 35% stake to fend off Lloyds. A member of this consortium was Singaporean property tycoon Khoo Teck Puat, who purchased 5% of the bank's shares, which he later increased to 13.4%
Leadership
List of Former Group Chairmen
Sir Cyril Hawker (1969–1974)
Anthony Barber, Baron Barber (1974–1987)
Sir Peter Graham (1987–1988)
Rodney Galpin (1988–1993)
Sir Patrick Gillam (1993–2003)
Bryan Sanderson (2003–2006)
Mervyn Davies, Baron Davies (2006–2009)
Sir John Peace (2009–2016)
List of Former Group Chief Executives
Prior to 1973, management integration was still ongoing and the Standard Bank and Chartered Bank each had their own separate executives; Ronald Lane and Henry Reed from the two banks first joined together as co-managing directors in 1973, with Lane becoming sole managing director in 1975.[67]
Ronald Lane and Henry Reed (1973–1974)
Ronald Lane (1975–1977)
Sir Peter Graham (1977–1983)
Sir Michael McWilliam (1983–1988)
Rodney Galpin (1988–1992)
Sir Malcolm Williamson (1993–1998)
Rana Talwar (1998–2001)
Mervyn Davies, Baron Davies (2001–2006)
Peter Sands (2006–2015)
At Standard Chartered Bank, we appreciate and value feedback on your experiences with our products and services.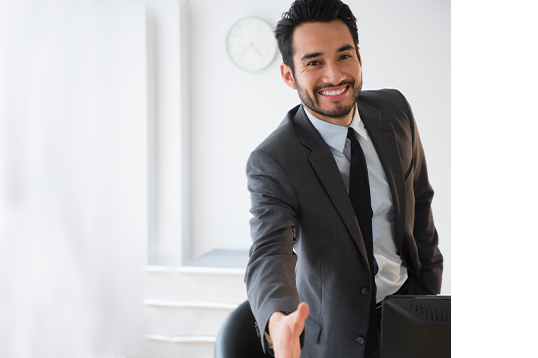 Telephone: +974 4465 8555
Fax:+ 974 44248 111
Office address:
Branch: Doha Tower,
Al Corniche Street,
West Bay,
Doha Qatar.
Timing: 7:30 am to 1:00 pm, Sunday to Thursday
We appreciate your feedback and complaints, if any, regarding our products and services. Please reach out to us to enable us to serve you better.
Please follow the below steps:
Contact us and explain the issue in as much detail as possible.
Step 1
Call our 24-Hour Phone Banking on 4465 8555 or visit our branch and speak to a Customer Service Representative or the Branch Manager.
If you are a Priority Banking customer, please call our 24-Hour Phone Banking on 4424 8222 or contact your Relationship Manager.
Additionally you may write to:
Standard Chartered Bank,
P.O. Box 29,
Doha, Qatar or
email us on eService.Qatar@sc.com
Abdul Karim El Ghoul – Tel 4424 8677.
Step 2
If we are unable to resolve the matter immediately, we will give you a Complaint Reference Number and will contact you within 2 working days to confirm that we are investigating the matter and provide a timeframe within which we expect the issue to be resolved.
We will endeavour to send a final response to you within 5 working days of receipt of your complaint.
Step 3
If more than 5 working days from the date of your complaint has passed and you haven't received a final response, or in the unlikely event that you are dissatisfied with the final response you have received, you can write to Branch Manager, Standard Chartered Bank at A-Karim.ElGhoul@sc.com or to
P O Box 29, Doha, Qatar.
Complaints Process for Commercial Banking or Corporate & Institutional Banking Customers:
We value our relationship with you and would love to hear about your experience with us. If you have any feedback as to how we can serve you better, please contact us:
Phone Number: +974 4465 8535
Email: straight2bank.qa@sc.com
Understanding your needs and serving you better is our goal as we are continuously striving to make every customer experience a pleasant one and hence your valuable feedback is important to us.
Please share with us your pleasant experience with our product and service if you have one at eService.Qatar@sc.com with your comments. We thank you for your patronage and for taking the time to write to us.