The historic Uhuru Gardens is where the Kenyan flag was first hoisted as the country marked the very first year of independence on 12th December 1963. In pursuance of historic preservation, the park was declared a national monument in 1966.
NMK noted that the purpose of the museum would be to act as an archive of Kenya's history since 1800. This will span the early history and peoples of Kenya, colonization, independence, warfare, and development over the years.
Inside, the museum will depict the culture and history of Kenya with portraits of heroes such as former President Jomo Kenyatta, Tom Mboya, environmentalist Wangari Maathai and freedom fighter Dedan Kimathi.
Portraits and artifacts showing Kenyans' struggle for independence will also be displayed in various sections. Others include photographs, films, unique literature, writings, maps, traditional weaponry, and musical instruments.
Further, in order to appreciate culture, photos of different types of wildlife, primarily the big five, will also be on display.
Other sections will include a library, souvenir shop, and a stone artifact showing the first stanza of the national anthem in both English and Swahili.
Mashujaa Museum Geographical Location
Located along Langata road, 15 minutes drive from the city center, is Uhuru Gardens, Kenya's largest Memorial Park. Uhuru is a swahili word meaning freedom.
Historical Background
The gardens were officially declared a National Monument in 1966 because of their historical importance. Of importance to note is that it is Kenya's birthplace. This is where the first Kenyan flag was first raised and thus marking the very first year of independence on the 12th December 1963. Within the garden are two monuments commemorating Kenya's independence, and a Mugumo (fig) tree.
The Mugumo tree is symbolic as it was planted on the spot where the Union Jack (British flag) was brought down and Kenya's national flag was first hoisted. The site was a diversity of native flora and fauna of savannah woodland. In addition to the historical significance, Uhuru Gardens continues to attract various events as a recreational park. It is popular as a rest area for families and friends, a must visit for schools and in recent times has gained popularity as an events venue for corporate launches, concerts, weddings, film location just to name a few. For those who are looking for a secure jogging spot, this is the perfect location for keeping fit.
Future plans will include improving the park to have a wider variety of leisure activities for all. The Mashujaa/ heroes Corner will also be adjacent to this beautiful park which will mark as a reminder to celebrate our Kenyan heroes. So next time you pass by Langata Road, walk or drive in to enjoy our rich heritage that lives on through this park.
Open Daily at 8:00am – 6:00pm.
To make your bookings for an event you'd like to host in the park, please send us an email: publicrelations@museums.or.ke
Mashujaa Museum | Lang'ata | U/C. Upcoming Museum (Completed)
President Uhuru  noted that the state was set to launch a State of the Art Museum at the Uhuru Gardens in April 2022 packed with historical facts.
School children would be permitted to visit the museum for knowledge over their past.
BBI Dream
On the Building Bridges Initiative, Kenyatta assured Kenyans that BBI would return and that the journey they had began when they shook hands in March 2018 was unstoppable.
"BBI is just a dream deferred one day, someday it will happen."
"We ask Kenyans need each other as our forefathers taught us, to come together reinforced our resolve," the President said.
DP Ruto remains opposed to the BBI process, which the Courts declared null and void.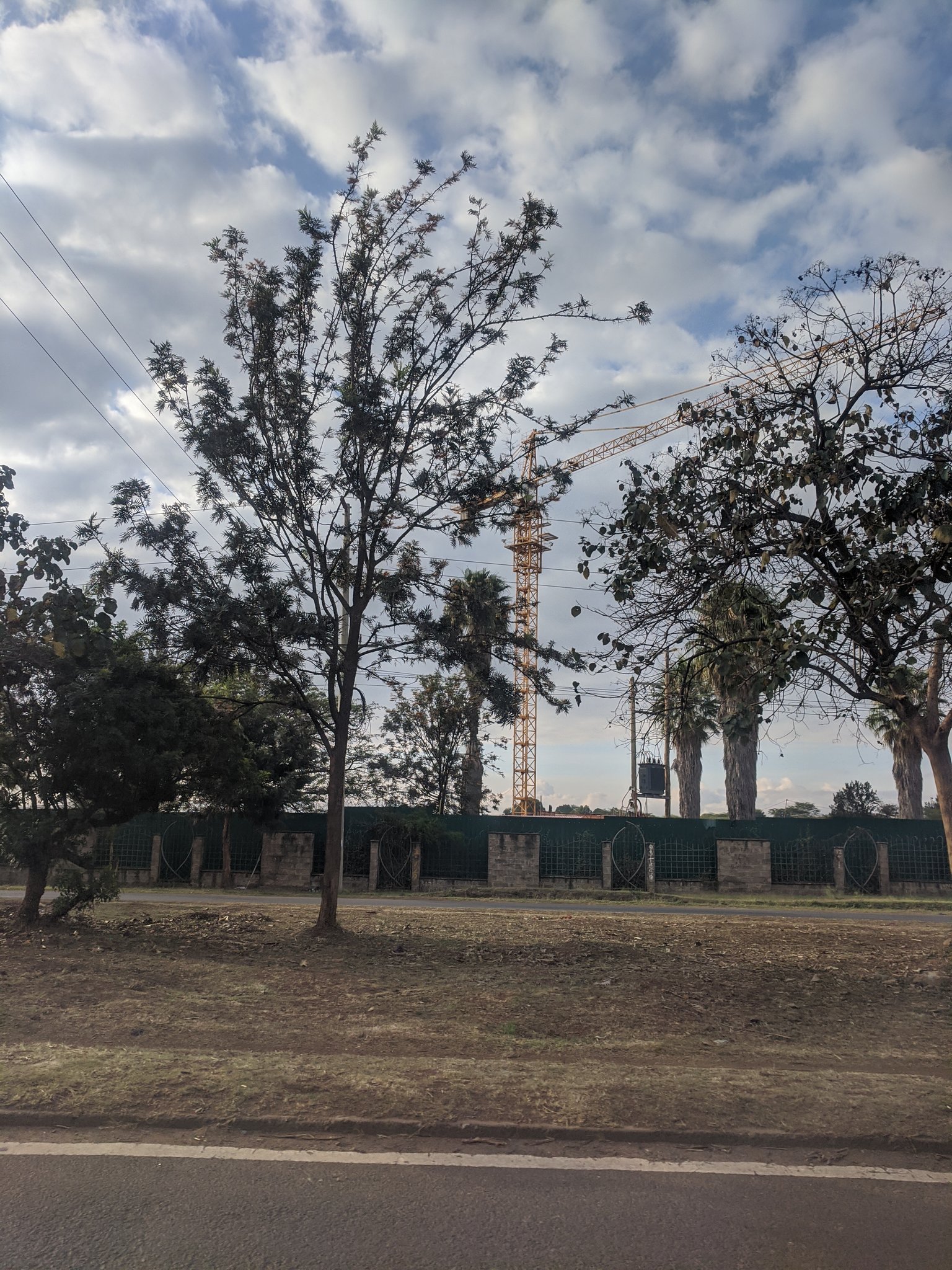 Mashujaa Museum | Lang'ata | U/C – I really like this designs of the new museum… pic.twitter.com/KYMaySAsMM

— Nyongesa Sande (@NyongesaSande) December 12, 2021
President Uhuru Kenyatta and former Prime Minister Raila Odinga appeared to take a swipe at Deputy President William Ruto during the Jamhuri Day Celebrations.
The two, who addressed the crowd during the Sunday, December 12, national event, noted that they had worked together splendidly well.
President Kenyatta, who first addressed the crowd, noted that the idea to give Uhuru Gardens a facelift was conceived in a discussion between the two without the involvement of the DP, who, according to the constitution, should work closely with the Head of State.
The President noted that he was given pieces of advice by Odinga which later culminated into the development of the unedited history that will be stored at the grounds.
"I take this opportunity to thank all that I worked with in building Uhuru Gardens. I would err if I don't mention that one person who I have been talking to since 14 months ago when I started this project of Uhuru gardens who I walked with here and offered me advice. Raila Odinga, I say thank you so much for what you have done," stated the Head of State before breaking protocol by inviting the former Prime Minister to address the crowd.
Raila, in his speech, took the country through a history lesson and pointed out that in the colonial era, Uhuru Gradens, which was then known as Open Grounds next to Nairobi Dam, was used as a torture chamber.
He also took a swipe at the DP arguing that during the time, the land on which Weston Hotel stands was part of the chambers and that after Kenya gained its independence, it was to be transformed into public grounds.
"This one here was called open ground next to Nairobi Dam. This one was chosen because it was a concentration camp where as the president has said, freedom heroes were tortured.
"Next to the Weston Hotel, which is part of these grounds, in Lang'ata Primary School, there are torture chambers which had been preserved by the Museum of Kenya for people to know where we have come from…This land had been grabbed by those land grabbers who see open space and cannot stop grabbing them, but you, your excellency managed to retrieve it for the benefit of our people," Raila remarked.
Odinga who has already announced his Presidential bid in the coming polls also noted that he challenged the Head of State to emulate Namibia and replicate the results in Kenya.
He disputed UDA's claims that the past is not of much importance than the future noting that the country's past offered life lessons not to be replicated in future and that it was important for citizens to be well versed with the facts.
"Your Excellency, what you have done here is great. I asked you when you went to Namibia, to go and look what you have done. When you came back you told me to do better. We will actually do better.
"Here, you say want history unedited here. People will come to see to Harry Thuku was and many other historians," he added.
Ruto, who spoke earlier, kept his address subtle with promises to create opportunities through established industries and carry on with Kenyatta's development agenda. He also managed to sneak his political slogan "Kazi ni Kazi" which loosely translates to all jobs deserve respect.
Was this article helpful?