Who are the Best bloggers in Kenya? If you think Kenyans are only talented in long distance race or marathon, then you've got to think again; as we bring you the Top Bloggers doing great stuff in Kenya! From the capital, Nairobi down to Mombasa, you'll find Top Kenyan Bloggers that will never fail to inspire you, with topics ranging from technology, entertainment, fashion and lifestyles, or even information on politics; and not just a must-read for Kenyans, but for every citizen of the Web.
While there are many bloggers in Kenya, it can be pretty difficult to figure out those that are doing great stuff that worth your attention. So, we've taken the time to compile this list of the Top 10 Kenyan bloggers to make your task easier.
This is a comprehensive List of Best bloggers in Kenya
Below is a comprehensive list of best bloggers in Kenya who own websites that are highly ranked in Kenya. The list comprises of Fashion bloggers, political bloggers, Entertainment bloggers, Technology Bloggers, Sports bloggers e.t.c
Timothy Obare Rioba
Timothy Obare Rioba is a Kenyan blogger, who is famous for his blog Kenyan-post.com, which covers daily post on entertainment news and gossips. He is the founder of Kenyan daily post a propaganda and gossip site. It is perhaps the countries number 1 news web portal, with a flare for entertainment and celeb news, among others. The blog makes money through Affiliate marketing and direct sponsorship.
Blog & Social Media Stats
Blog: https://www.kenyan-post.com/
Twitter Page: 50.4k Followers
Samuel Majani
He is e founder of Ghafla, one of the best entertainment sites in Kenya
Blog: www.ghafla.co.ke
Alix Grubel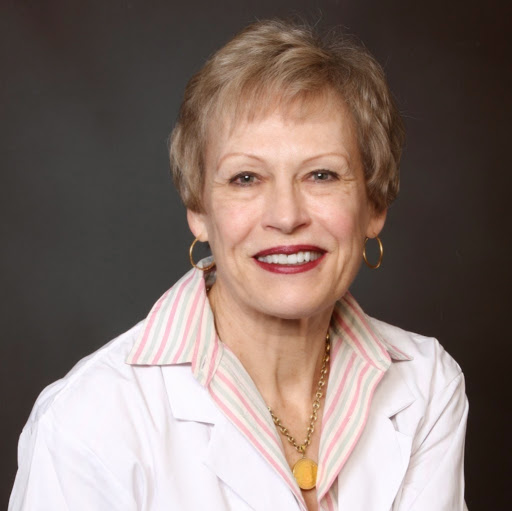 Alix Grubel is the blogger behind Kenyabuzz, a popular blog that covers events, movies, bars, cinemas, travel, restaurants, culture, nightlife and other things in Kenya. Alix confessed being bored with lack of such information, spurning the creation of the blog to makeup for the shortage of information of events and happening around the major cities in Kenya.
Blog & Social Media Stats
Blog: https://www.kenyabuzz.com/
Twitter Page: 90.5k Followers
Facebook Page: 50k Likes
Josphat Gachie
Gachie is the founder of softkenya.com (now informacradle.com) which offers info about Kenya
www.softkenya.com
Lucia Musau is an accomplished PR consultant and Award-winning lifestyle and fashion blogger. She comes across as a smart and aggressive young lady with enviable accomplishments such as her associate status in the Chartered Institute Public Relations. The idea to start her blog came when her sister took a photo of her and posted it on Facebook only to be followed by a myriad of questions of who she was.
Raphael Mutua
Raphael Mutua is a popular Kenyan bloggers, whose blog Kenyaplex.com focuses on educational tutorial and resources.
It covers such resource like online tests, question and answer for past exams, and other academic materials that are meant to help students and academicians in the study.
Blog & Social Media Stats
Blog: https://www.kenyaplex.com/
Twitter Page:
Robert Alai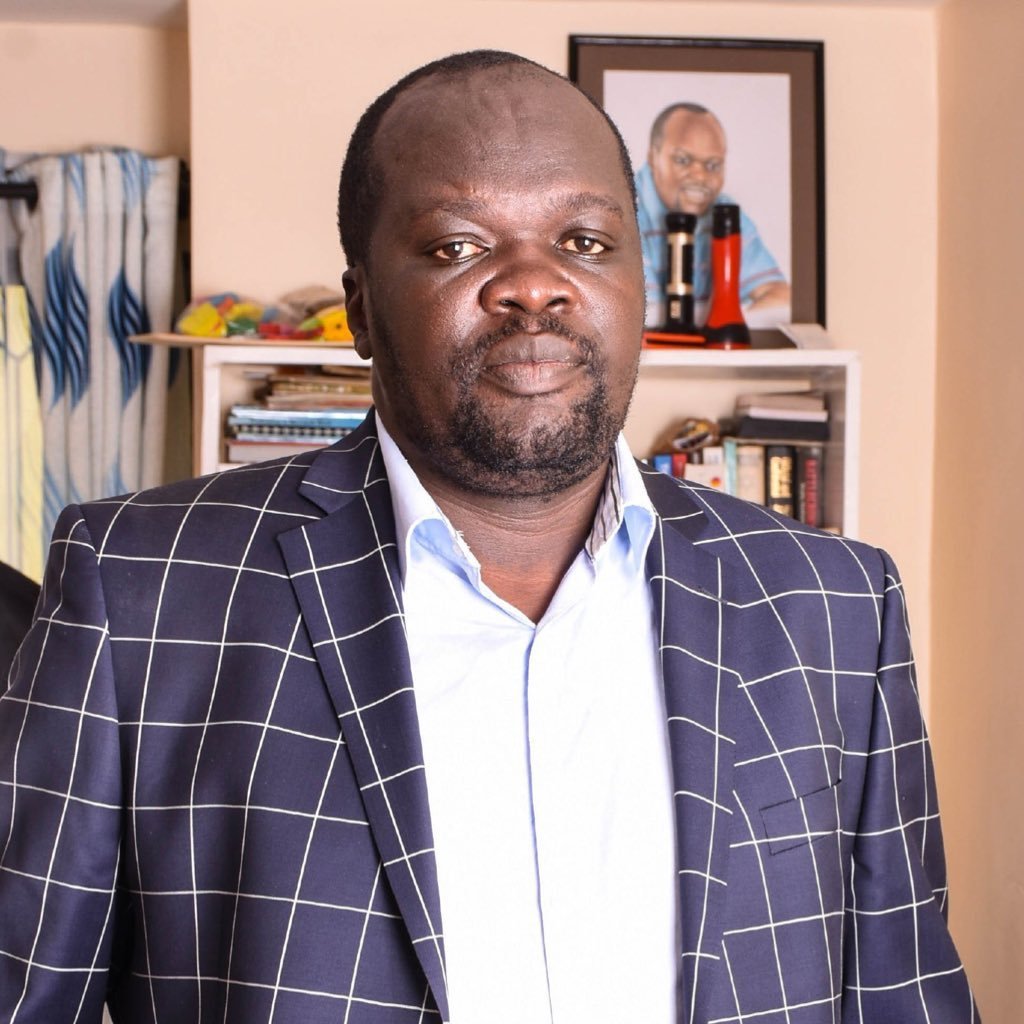 Robert Alai is a top Kenyan blogger who is known for his news blog Kahawatungu, which focuses mainly on local news reporting. He is the owner of kahawatungu website. Kahawatungu shares kenyan news. Alai is also an activist, and was behind the now defunct information technology weblog Techmtaa.com that earned notoriety for his relentless tech coverage.
Blog & Social Media Stats
Blog: https://www.kahawatungu.com/
Twitter Page:
Facebook Page:
Blog: https://www.kahawatungu.com/
Sharon Mundia is no new face in the blogging industry. She has been around for the last almost a decade and has made huge moves in the media world following her huge success from her blog. Her TV show Living with Ess which airs on NTV is perhaps her biggest achievement so far but this girl has no limits.
Walter Akolo
Walter Akolo is a Kenyan freelance writer, techpreneur and internet marketer, who is behind the blog Freelancerkenya. He is the founder of freelancerkenya a site that majorly talks about ways of making money online.The blog is hugely followed by the online community in Kenya as their favorite for such frelance tutorials.
Blog & Social Media Stats
Blog: https://freelancerkenya.com/
Twitter Page: 3k Followers
Dr. Claire Kinuthia
Claire is a specialist ob/gym who has a passion for everything health and fitness. Her blog talks mostly about matters health and healthy eating
www.theycallmedaktari.com
Cyprian Nyakundi
This is one of those bloggers in Kenya that take Company CEO(S) and celebs head on with damning revelations. He has been sued several times for defamation but has never lost any case. Cyprian Nyakundi is one of the most popular bloggers in Kenya, with his blog Cnyakundi.com covering local news and some infusion of politics.
He is somewhat notorious for breaking the norms in reporting daily news, to the extents that he gets sued on several occasions for defamation but he has never lost a case.
Blog & Social Media Stats
Blog: https://www.cnyakundi.com/
Twitter Page:
Blog: https://www.cnyakundi.com/
Alex Njenga Njoroge
Alex Njenga Njoroge is a top Kenyan blogger who is known for his news blog Buchacha50, which focuses mainly on local news reporting. He is the owner of buchacha50.com website. Buchacha50 shares Soccer news among others.
Website: https://www.buchacha50.com/
Paula Thayrow
He is the founder of the blog kenyamoneyonline. He is one of the most friendly bloggers that is ready to offer assistance to anybody and anytime.
Lucy Muthuri
Lucy apart from being a human resource consultant, she is also a model, a fitness and nutrition expert and a fitness blogger. She battled weight issues and that's why she confidently wants to help people who have the same problem like the one she had and to transform countless other lives through her platform.
www.lucymuturi.com
Kelvin
He is the owner of likechapaa a site that offers tips on how to make money online in Kenya. He also owns several other sites.
Rappahel Mutua
He is the founder of kenyaplex a site that offers education tips. It is an education resource center.
Felix okoli
He is the owner of the site makemoney kenya a site that lists ways of making money online in kenya
Nancie Mwai started her blog as a hobby besides her fulltime job but with the success in the blogging industry and on Instagram, she decided to quit her job and pursue a career in fashion blogging. This decision set her on a path of greatness and seems to be working well for her.
She has received international recognition for her diverse contribution to the fashion industry and has been named a favourite blogger by the Conde Naste; a global fashion media company.
Peter Mutiso
He is the founder of my business tricks a site that gives information on how to begin and run your business
www.mybusinesstricks.com
Dikembe Disembe
Dikembe Disembe is the publisher of Kenya-today.com, a popular blog that covers daily local news.He is the admin of kenya today a site that mostly posts about politics. Most of the posts in kenya today support the opposition party in kenya (ODM). He has earned many accolades in the media for his astute professionalism.
Blog & Social Media Stats
Blog: https://www.kenya-today.com/
Twitter Page:
Nyongesa Sande
Nyongesa Sande is behind several porpular Kenyan blogs Nyongesasande.com, Thesun.co.ke, Afrobays.com and many others.
Blog & Social Media Stats
Blog: https://nyongesasande.com/
Twitter Page: @nyongesasande
Jackson Biko
Jackson Biko is the founder of Biko Zolu. He has been in this blogging industry for such long time. His creativity attracts thousands for readers. Blog:  www.bikozulu.co.ke.
His panache attracts thousands of followers not only for him, but for his blog as well.
Blog & Social Media Stats
Blog: https://bikozulu.co.ke/
Twitter Page:
Facebook Page:
Victor Matara
Victor Matara is the founder of Victormatara.com and Stavica.com.
Brenda Midamba
This winner of the Best Health Blog, Bloggers Association Of Kenya (BAKE) Awards 2016 has major interests in health and fitness.
www.couchhealthandfitness.wordpress.com
Sam Wakoba
Sam Wakoba is the founder of TechMoran, which is the foremost technology blog in Kenya. TechMoran has really grown its tentacles into other African countries, including Nigeria, where it has a growing number of followers. The blog makes money via AdSense, affiliate marketing and direct ads sponsorship.
Blog & Social Media Stats
Blog: https://techmoran.com/
Twitter Page:
Facebook Page:
Martin Gicheru
Martin Gicheru is behind the pouplar Kenyan tech blog Techweez.com, which offers tech and gadgets review with some local touches. The blog's growing popularity is enormous and it makes money through affiliate marketing and ads placement.
Blog & Social Media Stats
Blog: https://techweez.com/
Twitter Page:
Jane Mukami
Jane is a renown fitness coach and nutritionist in Kenya. She is also an author of nutrition books, Eat right to get your body tight; a beginner's guide to clean eating and weight loss, Cleanse your body, 10-day detox and Eat clean Get lean…all about matters body fitness and health.
www.janemukami.com
Musavi
She can be basically described as a fitness foodie who started blogging about fitness so that she can document to her audience her tough weight loss journey. Musavi talks about both fitness and health issues and even food generally.
She is the Founder of AtitiKetoyo.co.ke and doing amazing work there
The Fashionable Step Mum is a lifestyle and fashion blog by Catherine, a stepmom and kick-ass wife to the man who makes it worth it as she describes herself. Her's is a story of the transition from a single girl to a step mum and the struggles of being a stepmom of 6 children.
This is a list of Top Kenyan Blogs You Should Read Today (Best bloggers in Kenya)
Having done so, we realised it would be biased to come up with a list that says Top Kenyan Blogs, so we changed the title to read; Best blogs in Kenya and here are the best Kenyan blogs written by best bloggers in Kenya:
Farmers Trend – Agriculture is the backbone of our country, and we had to put this one out first. This blog is well arranged with clear navigational menus; the content is regularly updated and provides accurate information helping our farmers to grow. Farmers Trend is out to encourage more youths to join farming as a business and hopes to reduce unemployment in Kenya.
Michezoafrika – You have to give these guys when it comes to sports blogging. The site is clean, with well researched and updated content. Michezo Afrika brings you the latest in sports daily just like you would have seen on TV. One of the best sports blogs in Kenya.
Bizna Kenya – If you need information regarding SMEs in Kenya, Bizna is where you get this information. The blog has a substantial daily readership, Bizna sits at the top of blog rankings by BAKE. This is that blog that organised SME events in Kenya twice every month and inevitably leading as an example to other blogs.
Owaahh.com – There is always some guy in town if you need something you will still go to. When you are online, you have to go to Owaahh.com for education and entertainment at the same time. Owaahh talks about the past, and about mysteries and things that should not keep you up at night. The blog is well structured. Articles are well researched and yes long but engaging.
Fashion Fabled – Honestly, we faced a challenge when we looked at other Fashion Blogs. I must admit that Fashion bloggers are setting their own pace when it comes to beauty blogs in Kenya. So we had to look at something, not everyone else will look at. We looked at the design, and Fashion Fabled stood out.
Freelancer Kenya – This blog is one of those motivational blogs in Kenya that has stood the test of time. Freelancer Kenya talks about the online space and how you can start an online business or work online. The Freelancer Kenya blog has researched content that is updated regularly if you need to join the online workforce or even start your blog, head over there.
BikoZulu – Bikozulu has become a household name in Kenya. You cannot mention creative writing in Kenya without the name Bikozulu popping up. The blog has a massive following on the blog as well as on Social Media.
Liz Lenjo – This is one blog that helps Kenyans when it comes to Intellectual Properties. Music artists and bloggers as well might learn a thing or two regarding IP Law through Liz Lenjo's blog.
TechWeez – Kenya is the tech hub of Africa. Techweez has done its part to bring you daily stories in the Tech Industry both in Kenya and abroad. The blog has a good structure and regularly updated with fresh content.
Nabaleka – This is one of the best tech blogs in Kenya it got to be Nabaleka. The blog has well-researched content regarding web design, digital marketing, and how the internet works. If you want to know how to start a blog or run an online business, you have to visit Nabaleka.
List of top alexa ranked websites in Kenya (Best bloggers in Kenya)

Tuko.co.ke
www.standardmedia.co.ke -Kenya News website
www.nation.co.ke -Kenya News website
Olx.co.ke-Classified website in kenya
Ghafla.co.ke-Entertainment website
Kenyan-post.com-Gossip website
Kenyans.co.ke
Safaricom.co.ke-mobile services website
Capitalfm.co.ke-news website
Brightermonday.co.ke-Jobs website
 Nairobiwire.com-Nairobi News website
Niaje.com-Entertainment website
The-star.co.ke-News website
Crazyafricanz.com-Comedy website
 Rupu.co.ke-ads website
Jumia.co.ke-Online shop website in kenya
 Orange.co.ke-Mobile service website
Kenyabuzz.com-entertainment website
Buyrentkenya.com -Commercial website
Top Best news websites and blogs in Kenya
These are websites that contain the most reliable news in Kenya.
1. Daily Nation
2. Standard
3. Capital fm
4. The star
5. jambo news
6. News24
7. Kass fm
8. The Star
9. trendinginkenya.com
Top Best Educational websites and blogs in Kenya
These are blogs to find education updates in Kenya.
1. Education news
2. Kuccpp
3. Kenya plex
4. Kenya yote
5. kenya school report
6. Capital Campus
7. Commission for University education (cue)
8. NyongesaSande.com
Top Best classified websites and blogs in Kenya
1. OLX- It is Kenya's biggest classifieds website. This is the best blog to find any product that you need in kenya
2. Cheki-Cheki is kenya's best and largest website that sells vehicles and vehicle products
3. n-soko classifieds-It is a company of the Daily Nation
4. Pigiame classifieds-among the oldest classified websites in kenya
5. Knightfrank—–realestate
Top 10 Best entertainment and gossip websites and blogs in Kenya
1. Daily post
2. trendinginkenya.com
2. Ghafla
3. Enews
4. Nairobi exposed
5. Nairobi Wire
6. Buzzkenya
7. 254digital
8. Mwakilishi
9. Bikozulu
10. Kenya celebrities
11. Hapa kenya
12 Kahawatungu
13. Msupa
14. Mpasho news
Top Best Technology websites and blogs in Kenya
1. Ihub.co.ke
2. Techmoran
3. Techweez
4. Thinkmpesa
5. Emmanuelchenze
6. Kachwany
7. tech-kish
8. Nyongesasande.com
Top Best shopping and real estate websites and blogs in Kenya
1. Jumia
2. Kilimall
3. Lamudi
4. hair stop and shop- Best blog to buy hair products online in Kenya
5. gikomba.com – Best blog to buy clothes online in Kenya
6. mamamikes.co.ke – best website to shop for various products online in kenya
7. bata kenya – This is where you can buy bata shoes online in kenya
8. fresh fruits online – Best Blog to buy fresh fruits online in Kenya
9. Knight frank-Real estate website
Top Best making money online websites and blogs in Kenya
1 Freelancer kenya-Offers tips on how to make a living online in Kenya
2. Likechapaa-One of the oldest and best online money making website in Kenya
3. Investmentkenya-If you are looking for investment opportunities in Kenya then this is the best website to visit.
4. Makemoney kenya
5. Firstandfastcapitall
6. Kenyamoneyonline
7. Lifepard-offers life tips on how to invest online in Kenya and how to become an entrepreneur
8. bankelele
Top Best social networking websites and blogs in Kenya
It is unfortunate that we could not find best local social networking blogs in Kenya. All the named blogs below are international.
1. Facebook
2. Twitter
3. Whatsapp
4. LinkedIn
5. Google plus-Mostly used by  bloggers in Kenya
6. Tagged
7. Skype
8. Instragram
9. Pinterest
10. Gscroll.com
Top Best political websites in Kenya
1. Kenya today
2. Jacklenews (deactivated)

3. Shitemi
4. Blog.jaluo
5. Mzalendo.com
6. North rift politics
7. hivisasa
Top Best travel websites and blogs in Kenya
1. Magical kenya
2. Kenyatalii
3. north rift tourism
Top Best fashion and art websites and blogs in Kenya
1. silvia njoki
2. Lucia musau
3. Dress up nation
4. Thisisess
5. Kenya weddings
6. Muthua matheka
Top Best job websites and blogs in Kenya
1. Brighter Monday
2. Careerpoint kenya
3. Bestjobskenya
Top best sports blogs in Kenya
1. Futaa.com
2. sportpesa news
3 Michezo afrika
Top Best agriculture websites in Kenya
1. Emmeikieo blog
2. Mfarm
3. M-kilimo-This website is sponsored by the rockfeller family
Others top blogs
Kenyans.co.ke
Kenyans 247
Kenyan Blogs Conclusion
There you go, the above are some of the top blogs in Kenya that you need to visit owned by some of the top bloggers in Kenya. Remember that the list is not in order of preference or any ranking.
If you know of other blogs that we did not mention in the article. Which you think they should be on the list. Please don't hesitate to tell us in the comments. We'd love to hear from you and please share widely across your networks.
There is an amazing ebook meant for kenyan bloggers at muthurwa.com. The book provides resourceful information on how to succeed in blogging in Kenya.
Has your blog been left out? Drop us your link in the comment section below and we will check out whether it fits to be in the above list.
Was this article helpful?