Press Play and Listen to this article on Nyongesa Sande!!
AL MEERA HYPERMARKET. Established in 2005, Al Meera Consumer Goods Company (Q.P.S.C.) aspires to be the leading retailer in Qatar, offering the best shopping experience to customers. Today, Al Meera operates the largest network of branches in the country, that provide a wide range of product mix and services to shoppers with the aim of becoming the most trusted retailer by choice.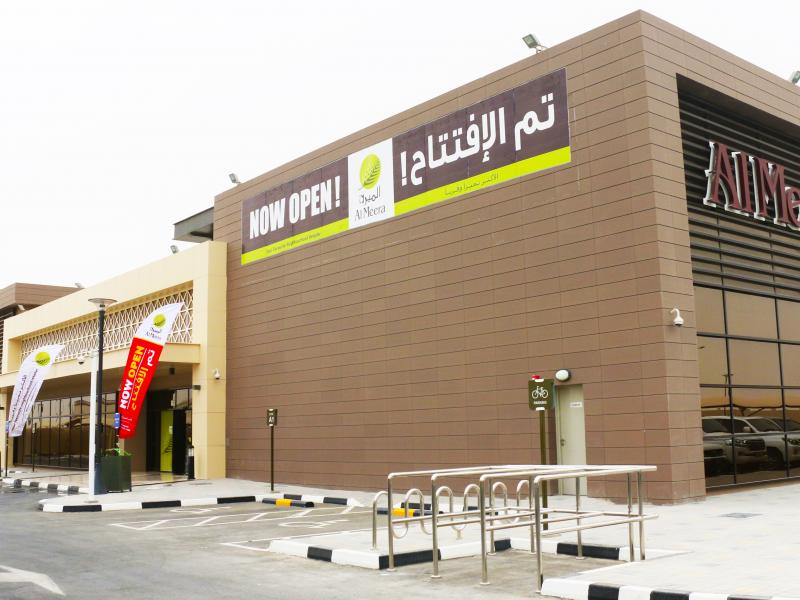 Currently, Al Meera's chain consists of over 50 branches and aims to fulfil customers' daily needs by building a presence in every neighbourhood. We maintain our efforts in constantly improving and upgrading our stores, intending to meet our customers' expectations in every aspect of the shopping experience. Our renovated, shopping-friendly stores bring the convenience of a grocery store to every location – including the MAAR stores situated in select metro stations.
List of all AlMeera supermarkets and convenience stores in Qatar
Al Meera , Leabaib 1
Al Meera , Leabaib 2
Al Meera , Wakra East
Al Meera , Um Salal Ali
Al Meera , Sailiya North
Al Meera , Sailiya South
Al Meera , Bu Sidra
Al Meera , Rawdat Ekdeem
Al Meera , Al Thumama
Al Meera , Al Wajba
Al Meera , Wakra South (Hypermarket Wakra)
Al Meera , Jeryan Nejaima
Al Meera , Residential comp.-1
Al Meera , Thakira (Dhakira)
Al Meera , Gulf Mall
Al Meera , Muaither
Al Meera , Aziziah
Al Meera , Muraikh
Al Meera , Legtaifiya (Qutaifiya)
Al Meera , Beverly Hills-3
Al Meera , Sealine Beach Resort
Al Meera , Kaaban
Al Meera , Ghuwairiya
Al Meera , Residential compl-2
Al Meera , Jumayliya
Al Meera , Shamal
Al Meera , Nuaijja
Al Meera , QMC-Barwa Sailiya
Al Meera , Umm Ghwailina
Al Meera , Shahaniya
Al Meera , Abu Nakhla
Al Meera , Onaiza-2
Al Meera , Al Merqab
Al Meera , Mamoora
Al Meera , Dahal Al Hamam
Al Meera , Al Gharafa (Nasriya)
Al Meera , Rawdat Al Khail
Al Meera , Khalifa South
Al Meera , Azghawa (Izghawa)
Al Meera , Azghawa 2 (Izghawa)
Al Meera , Hazm Al Markhiya
Al Meera , Wakra
Al Meera , Bin Omran
Al Meera , Mansoura
Al Meera , Airport Hypermarket
Al Meera , Hyatt Plaza
Al Meera , Umm Garn
Al Meera , Rawdat Aba Heran
Al Meera , Al Khor
Al Meera , Doha Institute
Al Meera , Qatar Foundation Mini Market
Al Meera , Al Udeid Army Camp
AL MEERA HYPERMARKET Contacts 
Tel: 40119111 – 40119112
Fax: +974 40119186
Email: customerservice@almeera.com.qa
Website https://www.almeera.com.qa/
Meera Rewards Customer Service
7 days a week – from 8 AM to 8 PM
40119011