This is a List of Kenya's most beautiful beaches. Despite the powder-soft sand and seawater that runs a dozen shades of blue, Diani Beach on Kenya's Indian Ocean coast always has you looking skyward.At the black-and-white colobus monkeys swinging through the trees and scampering over the roofs of the seaside villas. At the skydivers and kitesurfers hovering high above the strand.
And — if you're up early enough — at those incredible sunrises over the Indian Ocean. Located around 30 miles south of Mombasa, Diani seems more like a tropical island escape than a slice of the African mainland. And it's far from being the only sandy paradise along the coast.Although Kenya is justly celebrated for its national parks and wildlife, it's also home to some of the continent's best beaches.Astride the equator on roughly the same latitude as the Seychelles and Maldives, Bali and northern Brazil, Kenya enjoys the same geographical conditions as some of the world's top sun, sea and sand destinations.
The Indian Ocean is soothingly warm, colored varying shades of green and blue. Coral reefs, many of them protected inside marine national parks, shelter much of the coast, providing habitats for a plethora of sea-life.There's enough breeze for sailing and wind-powered adventure sports, but not so much that it's going to blow you away.Once upon a time, there wasn't much in the way of beachside hotels beyond Mombasa and Malindi. Nowadays, however, there's accommodation at every level, from backpacker hostels to chic boutique properties.The same goes for the restaurant scene, where a wide selection of places serve modern takes on traditional Kenya cuisine, as well as international dishes.Most of Kenya's best beaches are located just north and south of Mombasa in the southeast. The northeast shore is virtually deserted except for exotic Lamu Island and a few hideaways around Mambrui.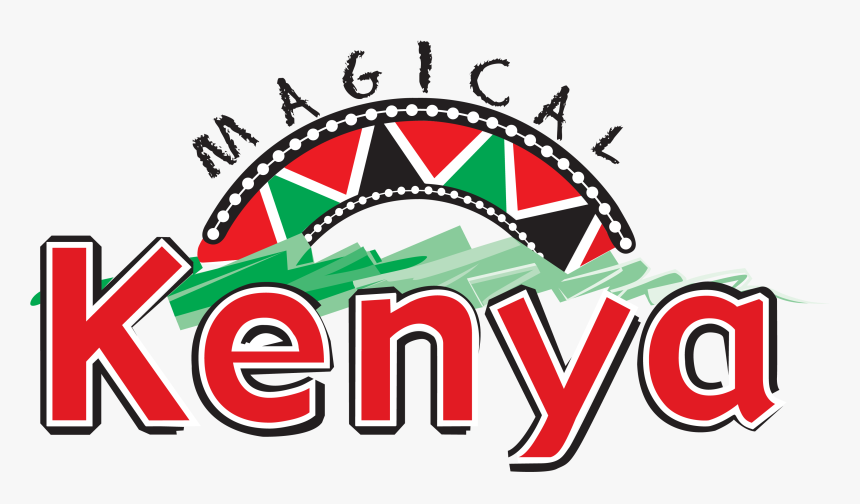 Here is the List of Kenya's most beautiful beaches
Diani
Pristine beach, vibrant nightlife and countless beach activities make Diani a must-visit.courtesy AfroChic Diani BeachFramed by coconut palms, Diani is wide, white and very long. Coral reefs protect the beach from heavy surf, creating perfect conditions to swim, float or snorkel. Beachside bars and cafes provide snacks and liquid sustenance. After dark, some of Kenya's best coastal nightlife is on offer here.Diani also makes it easy to combine surf with safari at nearby Shimba Hills National Reserve and Mwaluganje Elephant Sanctuary, both little over an hour away. It's also an adventure sports hub, renowned for kitesurfing, skydiving and deep-sea fishing.Overnight digs run the full range, from backpacker hostels and modest B&Bs to beachside boutique hotels like AfroChic, and upscale private villas such as Alfajiri.
Chale Island
If beach bumming isn't enough, the Sands at Chale Island resort can arrange activities like kayaking in the mangroves.courtesy The Sands at Chale IslandKenya's only private island resort floats less than the length of a soccer field off the mainland but feels like it's a million miles away.Surrounded by coral reefs and covered in thick tropical vegetation, the island has one main beach as well as several small secluded strands where yours are likely to be the only footsteps in the sand. Except for amphibian fins, that is, because Chale is a nesting place for several species of endangered sea turtles.The Sands at Chale Island hotel curls around the main beach on the island's windward shore. Beach bumming is the main activity, but the resort can also arrange snorkeling or scuba diving in Kisite-Mpunguti Marine National Park, kayaking in the nearby mangroves, catamaran sailing, deep-sea fishing and excursions up the coast to Diani Beach.
Nyali
Located across the creek from Mombasa, Nyali is Kenya's most metropolitan beach. Happily, though, the lack of high-rise hotels and urban traffic makes it feel farther away from the big city than it really is. Behind the long white-sand strip lie upscale beach homes and resorts like Whitesands and the Serena. The coral reefs and sea grass meadows of Mombasa Marine National Park are ripe for exploration by scuba or snorkel.There are also plenty of urban distractions here: Malls and supermarkets, butterfly and crocodile farms, Hindu temples and even a golf course.
Gazi
Perched along the coast road between Diani and the Tanzanian border, this secluded sandy stretch is known only to the most ardent Kenya beach freaks. Sheltered by Chale Island, the waters are calm and the sand backed by old coconut groves which provide shade for those who find the equatorial sun too strong.Mangroves thrive at the north end of the beach, accessible via the Gazi Women's Mangrove Boardwalk, a landmark coastal ecology and ecotourism project. Women from the village manage the site and provide guided tours of the mangroves. The closest hotel is the Cove Treehouses, on the far side of the mangroves from Gazi village.
Kikambala
Set on a hilltop, Vipingo Ridge has incredible ocean views and a top-notch golf course.courtesy Vipingo RidgeThis lovely stretch of coast between Mombasa and Malindi is a different beast to the rest of Kenya's beaches. Until a few years ago, the shoreline was more renowned for its sisal (agave) plantations than fun in the sun.But several new mega-resorts have transformed the beach area into something more resembling the Caribbean. Foremost among these is Vipingo Ridge, a sprawling hilltop compound with incredible Indian Ocean views and the top-rated golf course in Kenya. Also new is the daily Safarilink air service connecting Kikambala with Nairobi and Diani Beach.Despite the frantic development, you can still find refreshingly empty sands and more modest digs along Kikambala's southern stretch, as well as further north, around Kilifi Creek. Kenya's most beautiful beache
Lamu Island
The old Swahili town of Lamu is a living museum of the hybrid African-Islamic-Arabian culture that dominated the East African coast for hundreds of years.Shela Beach on the island's windward side is long, soft and entirely undeveloped. And because there's no barrier reef, this is one of the few places along the Kenya coastline where you can hang ten on fairly surfable waves.Crash at Kizingo resort and spend your evenings wondering the waterfront, popping in for drinks on Peponi's breezy terrace or the rooftop bar at the old and venerable Petley's Inn.
Mambrui
A short drive north of Malindi on the coast road, Mambrui flies under the beach-going radar, a hideaway for those who know the coast well. Steady offshore winds make this another kitesurfing nirvana, but Mambui also lends itself to deep-sea fishing, snorkeling at Malindi Marine Park, long strolls on virtually empty beaches, and quick jaunts into nearby Tsavo East National Park.There are a few modest hotels in town, but the place to stay is Che Shale out on the cape. Founded in the 1970s and still run by the Aniere family, the stylish seaside escape caters to couples, diehard kitesurfers and those who just want to get away from it all.
Watamu
Stunning beaches aside, Watamu is also home to UNESCO World Heritage site Gedi, the stone ruins of a medieval Swahili town.courtesy Lonno LodgeOne of Kenya's most popular coastal getaways, Watamu is actually a series of beaches set around cerulean coves on the sandy peninsula that separates Mida Creek from the Indian Ocean.Located just 10 miles south of Malindi, the beach area offers chic retreats like Lonno Lodge, some of the best restaurants along the Kenya coast, and plenty of opportunity for water sports — scuba and snorkel, kite- and windsurfing, sailing and deep-sea fishing.There's history too — the stone ruins of a medieval Swahili town called Gedi, nominated for UNESCO World Heritage status. Flanking the western side of the coast road is Arabuko Sokoke Forest Preserve, a protected area that's home to a wide variety of animals, from elephants, antelope and its namesake Sokoke wildcat.