Fayaz Bakers Limited began as a tiny shop bakery in the town centre of Mombasa Island in the early 1900's. Hand kneeding flour and baking with wood fired clay oven They  made delicious breads, cakes and cookies. They have been baking through two world wars, the independence of Kenya and into a new century.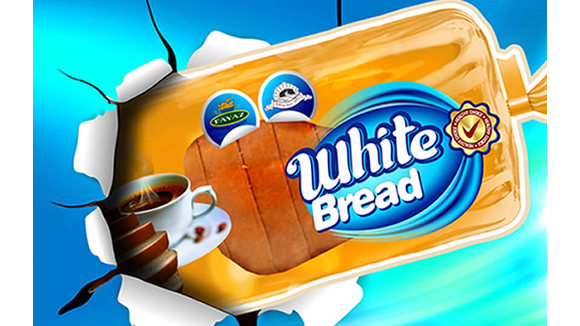 The Company runs 8 fully operating bakeries all over the coast; Kilifi (Mombasa), Old Town (Mombasa), Likoni, Mtwapa, Kisauni, Changamwe, Mariakani and Malindi. Their operations revolve around these departments; Bread Production, Confectionery Department, Ice Cream Department, In-store Bakery/Coffee Shops.
Fayaz Bakers PRODUCTS
Bread
They bake all kinds of breads; bloomers, Danish pastries, French bread, brown bread, sandwich bread, white open top bread and lots of others
Cakes
Their range of cakes exceeds over 40 different types and we also tailor cakes based on Their customers choice and requirements.
IceCream
Their ice cream line produces over 20 different flavors of ice cream ranging from original vanilla to pistachio.
Biscuits
They produce over 15 different types of biscuits such as choc chip, hazelnut, cream and lots of others.
Ice Lollies
They have four different juicy flavors in our ice lollies range; orange, pineapple, strawberry and passion all a perfect chill for a hot day.
Savories
They produce bitings such as Cheuro, Ghatia, peas, peanuts and other traditional Indian snack delights.
Fayaz Bakers Limited Branches
 Kongowea
Main Office
Soko Ndogo
Mwembe Tayari
Makandara
Bamburi
Fayaz Bakers Limited Contacts
Fayaz Building Abdel Nasser Road
P.O. Box 81070 – 80100
Mombasa – Kenya
Tel: +254-(041)-2226921/2220382/2315637
Fax: +254-(041)-2220079
Mobile: +254-7211827880/723596819/735335556
Email: info@fayazbakers.com
Location: Mombasa.
Contacts: 0721 182 880, 0723 596 819.
Email: info@fayazbakers.com.
Facebook: http://www.facebook.com/fayaz.bakers
Website: https://www.fayazbakers.com/
Was this article helpful?