These artist came and melted our hearts with their rich melodies. They dropped banger after banger, only to later leaves us yearning for more after vanishing from the music scene. List of Kenyan Celebrities Who Disappeared From The Limelight.
There is no feeling worse than being forgotten right after releasing a hit or two that rule the airwaves.
Some of the personalities in the local entertainment industry have tried a comeback which has failed while others have been unable to survive the competition and the hustle involved in the industry writes Nyongesa Sande
Below is a list of celebrities who enjoyed great publicity but at some point some fell off the wagon while others retired and were never heard of again. Or if there are spoken of, it's just in a passing conversation.
C-ZARS
Like Julius Caesar, he came, saw and conquered the local music industry before disappearing into oblivion- never to be heard or seen again. This was on a Friday afternoon in October 13, 2006, on leaving his Bamburi home for a walk.
At the time of his disappearance the 17- year– old's music career was not only at its peak but he was equally the hottest thing in town having won several awards like Chaguo la Teeniez and Fanta Pure Fresh Oxygen Talent Search.
His chartbuster Amka ukatike was an anthem that made him the pride of Mombasa.
Prior to his mysterious disappearance, C-zars shared stage with Jamaica's Sean Paul, Tanzania's Mr Blue, Amani, Redsan, CMB Prezzo, Jua Kali, Nameless and many other artistes.
A Form Four student studying at Kilindini secondary school in Mombasa, in 2005, C-zars shed tears when he learned that his hit song Amka ukatike did not win in the Kisima Awards.
It has been close to nine years since we saw or heard about the teenage singing sensation.
Speaking to Pulse on phone, his father Mr Abdulkarim Makasi says no any big artiste is willing to talk about his son anymore.
Jimwat
James "Jim" Wathigo Mburu, (born May 21, 1985), better known by his stage names Jimwat (stylized Jimw@t) and Jimweezy, is a Kenyan genge rapper. Jimwat – This guy ruled the wave back in the days with his hits song such as "Under 18". However, he disappeared from the scene owing to alcohol, drug abuse that saw him spend the better part of his life in rehab. Although he tried making a comeback but he failed miserable.
Phy
Phy, whose full name is Phyllis Mwihaki, burst into the limelight when she became second runner-up in the inaugural season of Airtel TRACE Music Star search in 2015.
Her cover for Nameless' Nasinzia cemented her musical journey and in she rocked the airwaves with her breakout song Taboo (Taabu) which garnered over a million views on YouTube. She has also been featured by rappers Khaligraph Jones and King Kaka.
The singer took a sabbatical and is now a mother, running her businesses.
Elani
Elani is a Kenyan African pop group from Nairobi. It consists of three members; Wambui Ngugi, Brian Chweya and Maureen Kunga. The trio released their debut single"Jana Usiku" in November 2013 that became a great success, paving way for their subsequent singles. The Kenyan group was the 2014 winner of AFRIMA's Best African Pop award and was in the same year nominated in the Channel O Music Video awards. Albeit being a top band, they have been silent for a long time, only releasing their last collaboration in 2020 with the song Nimejaribu before embarking on separate musical paths.
Wangechi
Wangechi Waweru, professionally known as Wangechi, is a Kenyan-based rapper, singer and songwriter. She began her music career in 2013 and released her debut mixtape "Consume – Chakula ya soul" in July 2013
Rapper Wangechi rose to fame in 2013 after featuring on King Kaka's Ligi Soo (Remix). Her song Consume Chakula ya Soul released in July 2013 cemented her presence in the industry. In the same year, she was recognized as a rising star in CNN's African Voices segment.
Coke Studio Season 3 in 2015 featured her and she would go on to collaborate with Ice Prince, Alikiba, Dama do Bling, Maurice Kirya and American singer Ne-yo. In the same year, she got into a nasty road accident along James Gichuru Road in the Lavington area of Nairobi.
The rapper then went into a deafening silence until 2018 when she was featured in Suka by Fena Gitu and Raj Okemwa.
Earlier this year she came back to the mainstream with a new single, perhaps an indication that she intends to return to the airwaves.
Amos & Josh
Amos and Josh is a musical group based in. Kenya. They were the first runners up in TUSKER. PROJECT FAME 6, musical competition involving 6 countries and a.
Amos and Josh aced it during the music reality show Tusker Project Fame which catapulted them to instant fame. The two gave us songs like Nerea and Tutaonana Baadae featuring Sauti Sol and King Kaka respectively.
The last project they did together was a single Heri Tuachane released in 2017. The two later broke up and took separate musical journeys.
Ousmane
Ousmane, whose real name is Wanjohi Maregwa, was a dominant voice back in 2003. He released his first hit song that year known as Dunda which scooped the Chaguo la Teeniez (CHAT) award.
The musician had gained a reputation and respect in the music industry as one of the pioneering reggae-dancehall Kenyan artistes. He has been silent for almost a decade, promising fans that he will make a comeback.
Namtero Mdee a.ka. Tero
I think hers story is the saddest and reminds us a lot about Esther Arunga's case.
She came from a beautiful award winning belle with a bright future ahead in showbiz. Then she got married to some pastor who put her in vitenges and headscarves and Tero became a shadow of her former self.
Her career in the industry also gave up the ghost and Tero is now a distant memory. Meanwhile, her sister Vanessa Mdee is soaring to greater heights and is recognized as one of Africa's greatest female artistes.
Fresh Freddy
Remember Fresh Freddy? The guy that made girls drool lustfully and keel over in the Close Up Advert. Whatever happened to him? This industry is fickle I tell you!
Pilipili
He came and conquered the Kenyan music industry. He is best known for songs such as "Kamata Dame", "Nina Morale", "Ukimwona", among others. Well, he left a mark and no one can deny he was a talented artiste.
Mr. Lenny
Lenson Njuki aka Mr. Lenny has been on the Kenyan music scene for a while now. His music career started after he obtained his O levels in 1998.
He collaborated with Mr. Googz and Vinny Banton in the famous song, Wasee wa Githurai, which earned them  a nomination to the 7th edition of the prestigious Kora All Africa Music Awards in South Africa.
Amelina
Amelina – Tusker Project Fame finalist was a boom. After TPF she released a song Shine, Why, and many others but before she even have all the fame she disappeared till date.
Big Pin
This guy was the king of Kenyan music those days. He used to released hits after hits and collaborating with big names such as Nameless but he went silent and no one knows his whereabouts.
Kendi
Kendi was among the top Kenyan Celebrities back in days. She was on the same level with the likes of Avril and Amani but she disappeared before sunset.
DNA
Back in the days DNA was a household name in showbiz industry. The "Banjuka" and "Maswali ya Polisi" hitmaker came, conquered, and disappeared from the music scene. After years he came back as reform person and started singing gospel, then once again he disappeared, just like he came. Till date no one knows why or what happened.
Gidi Gidi – Maji Maji
Some say they are the best rappers Kenya had while others credit them for revolutionizing local hip hop music by introducing the use of vernacular language as opposed to Swahili and Sheng.
Their 2002 hit tune Unbwogable – One of Kenya's biggest song, was not only performed live during the finale of "Big Brother Africa" 2003, but was also ranked top in Germany's Last FM including other European countries, America and Australia.
Due to its popularity it was adopted by the Kenyan opposition during the 2007 presidential campaign. It accorded the duo opportunity to be the first Kenyans to record with South Africa's Gallo Records besides staging shows all over the world.
With several hits under their cap among them Many Faces, Ting Badi Malo, Atoti and Ismarwa they became an international phenomenon appearing in concerts across the world.
In 2004, they were made UN Habitat Messengers of Truth for their work informing youth worldwide about the Millennium Development Goals (MDGs).
But just when they were at the peak of their music career the two decided to take a break never to release songs nor stage shows. It is close to a decade ever since we heard anything from them.
Maji Maji who works with a local radio station explains that they have been busy with a lot of other stuff – some music related.
"Gidi Gidi Maji Maji just took a break but unfortunately it has been long. Very soon we will do something," adds Gidi Gidi who is also involved in music production.
Brenda
She burst into the limelight with the catchy chorus of 2003 hit track MosMos when she teamed up with Kenyan hip hop legend and Ogopa Deejays rapper the late E-sir.
Prior to that the though little known singer released Bad Boy featuring Nameless that was featured on Ogopa's Chapter Three CD compilation.
The lady who had a short relationship with rapper Chris Kantai also released a love song in collabo with him before following it up with Good for Nothing in 2009 – a hit single which many believe was a diss directed to Kantai.
Shortly after the model who has also featured in various television shows and commercials disappeared from the music scene only to return four years later with the track Why which many described as a great comeback.
But two years down the line … she has been quiet with many wondering what she is up to.
Brenda explains that she is busy working on other music besides venturing into other projects. "Music is a long tedious journey which requires time and research in order to come up with a good product," she adds.
Brenda – She came into the limelight in 2003 after she was featured in the song Mos Mos with the late E-sir. Prior to that she released Bad Boy featuring Nameless and Good for Nothing in 2009. Shortly after she disappeared from the music scene and only to return a few later with the track Why. But again two years down the line she is no where to be seen.
She might probably be unfamiliar on your eyes, her name 'Brenda' might be somehow strange on your memory, and her beautiful face might be not friendly with Google search engine, but her lovely voice on a 'Mos Mos' chorus might be what you have been wishing to hear again for all those years.
Harry Kimani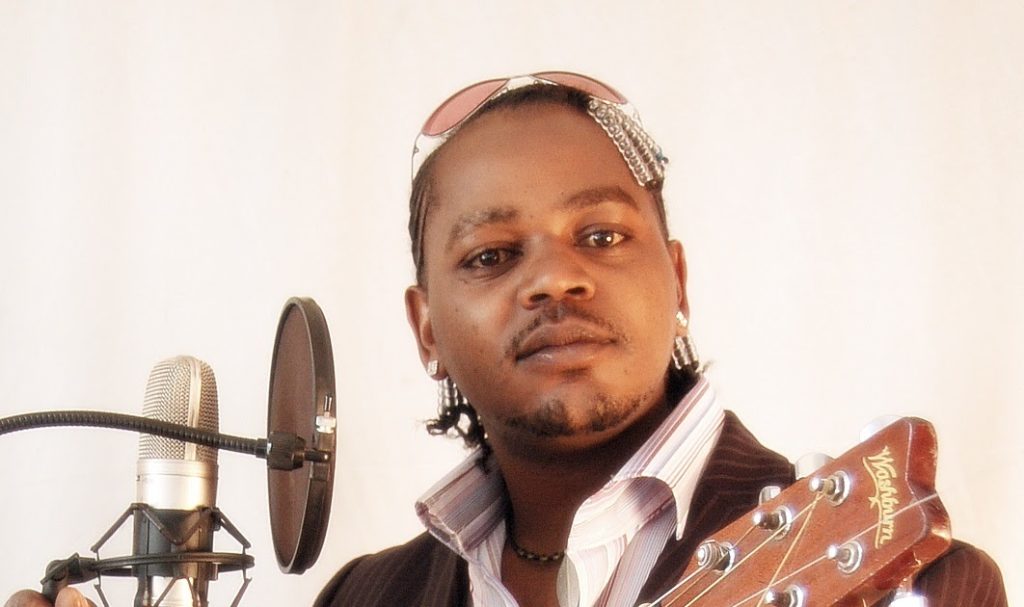 Harry won many hearts with his smooth and captivating voice. He was among the top afro fusion artiste in Kenya. Best known for his song "Haiya". He came, rule the industry then disappeared. Although he tried making a comeback but he failed miserable.
CAMP MULLA
They were Kenya's youngest musical group that rocked Africa with their highly danceable scintillating tunes and powerful vocals stamping their authority as the newest kids on the block in the urban African music scene.
Owing to their fame, not only did they get shows across Africa but also won several awards.
Unfortunately in 2013 the group with a musical style, fashion sense and origins drawn from America's Black Eyed Peas with hits like Party don't stop, Take it to the floor , Fresh all day, Hold it down, Addicted and Pare was affected musically when one of their lead members the sultry-voiced Miss Karun announced that she was leaving the group in preparation for further studies in the USA and opting to work on solo projects. Thee MC Africa (previously known as The Taio Tripper) also quit to pursue a solo career.
Since then for close to two years now the once favorite group has seemingly faded out of the limelight.
With two remaining members, Shappaman and Marcus and the newest artist Tiri, who still carry the Camp Mulla flag- the real question now is whether each of the old and new Camp Mulla members have what it takes to stand on their own.
Meg C
This beautiful lady came to the limelight and conquered the music industry with her song "Nile" and after we know it, she is gone.
Flexx
The last I heard of Flexx he was singing that 'Nyundo' song that was loaded with heavy sexual innuendos and asking f a girl's number. He was among the biggest artistes in Calif records but no one gets to hear of the Calif Legend anymore.
BOOMBA CLAN:
They were one of the most entertaining comical group to come out of Kenya and East Africa.
The five Dagoreti High school students – Viq, Thome, Phillo, Erico and Peter brought you hit songs like Don't Touch My Car, African Timer, Sina Habari, Meet my parents and Chonga Viazi. The latter released in 2009 not only became an anthem but was accorded immense airplay on various media houses including nightclubs, restaurants, YouTube and on MySpace catapulting them into household name status across the country.
But despite their success they disappeared from the limelight leaving many of their fans asking questions.
Viq explains that the group decided to invest in studio equipment ideally to produce their own videos and animations including other artistes.
"It is not like we stopped singing completely. We just took a break to concentrate on other things. Boomba Clan is not dead,'' assures Viq.
Thome explains the break came as a result of individuals being busy with other issues. "Despite this Boomba is very much alive and we're still in the game hence our plan to sacrifice and create time to do something.
As Boomba Entertainment, they have been producing some of the best music videos in the country besides going into documentary and commercials production and shooting a number of TV drama pilot projects as they enlarge their vision into what they believe is the next entertainment empire.
CHANTELLE
She did one hell of a job on the track Tokelezea – a collabo with rapper Abass Kubaff that not only culminated her into instant fame but literally went viral.
However, right after she released it, Chantelle who is also an actor in a popular television series went quiet. The musician who got married to renowned music video producer J Blessing recently saw the light and sadly lost her seven months old baby boy.
We can only hope that she tokelezeas again someday with a huge gospel tune just like Size 8 has been doing.
Lyrical Erico and Shanky Radics, Tyrical
They gave Kenyans the popular Bambika hit before sinking into abysmal quagmire for nearly a decade.
When contacted Shanky Radics admits that they have been out of the music for a while owing to the fact that he has been busy working on other projects.
"Although I have been venturing into several projects besides working on my debut album Kenyan Gold – I have also released two single Matamshi Yako Rafiki and Leo ni Leo," he says, adding that he has no information about Lyrical and Tyrical.
DIDGE
Max Nyamote, aka Didge, came onto the scene with a different approach to music. He was a breath of fresh air from the kapuka that had become the norm in the music industry. His mellow voice got ladies loving him, and his show on Easy FM had a major following.
He burst into the scene with a debut single Kitangoma – a fresh soul sound meshed with R&B and sang in Swahili, something that had not been done before. Besides taking the local music industry by storm, his music spawned a new era in the industry.
Soon after the artiste landed an endorsement from Coca Cola for the Coke Real campaign that gave him an opportunity to travel across the country to promote his new sound.
Call it good luck or positioning oneself at the right time and place, but in 2005 he got the opportunity to represent Kenya at the M-Net's music reality show, Project Fame in South Africa.
Although he did well endearing himself to African fans, before fellow Kenyan (Karen Lucas) Kaz voted him out of the show.
His popular Saa Zingine, the ultimate love song, remains one of the best Kenyan ballads of current times. The song was nominated for four awards at the Channel O Music Awards in 2006 where he landed nods for Best Video, Best R&B Video, Best Male Artiste and Artiste of the Year. He was also nominated for MTV Alert Artiste in November 2006.
It's been a while since we heard from him… with many wondering where he disappeared to.
Kianangi
Popular Kikuyu comedian, Kianangi disappeared in 2017 mysteriously. According to his wife, 40 year old Geoffrey Mwangi left his home in the company of a friend and was never seen again. The vehicle he was supposed to be driving was later found in Ruiru, Membley with no sight of Kianangi. Despite the case being reported to the police, the comedian has never returned home.
Make sure to check out our social media to keep track of the latest content.
Instagram -  @nyongesasande
Twitter -  @nyongesasande
Facebook -  Nyongesa Sande
YouTube -  @nyongesasande
Disclaimer: The information that Nyongesasande.com provides on this website is obtained from publicly available resources and is intended for information or educational purposes only. We aim to present the most accurate information possible. Through this website, you might link to other websites which are not under our control. We have no control over the nature, content and availability of those websites. Inclusion of any links does not necessarily imply a recommendation or endorsement of the views expressed within them. All content on this website is copyright to the website's owner and all rights are reserved. We take no responsibility for, and will not be liable for, the website being temporarily unavailable due to technical issues beyond our control. Please refer to our terms and conditions and privacy policy before using this website.