Press Play and Listen to this article on Nyongesa Sande!!
Daraja Microfinance Bank has its first branch at Dagoretti Division, Nairobi. Their aim is to create a bridge between their customers and their goals by being a financial partner that offers personalized solutions and approaches to managing finances. The bank has been licensed by CBK to operate in the old Dagoretti Division, their target being micro and small businesses, chamas and salaried staff, with the underlying goal being to help both individuals and groups achieve their financial goals.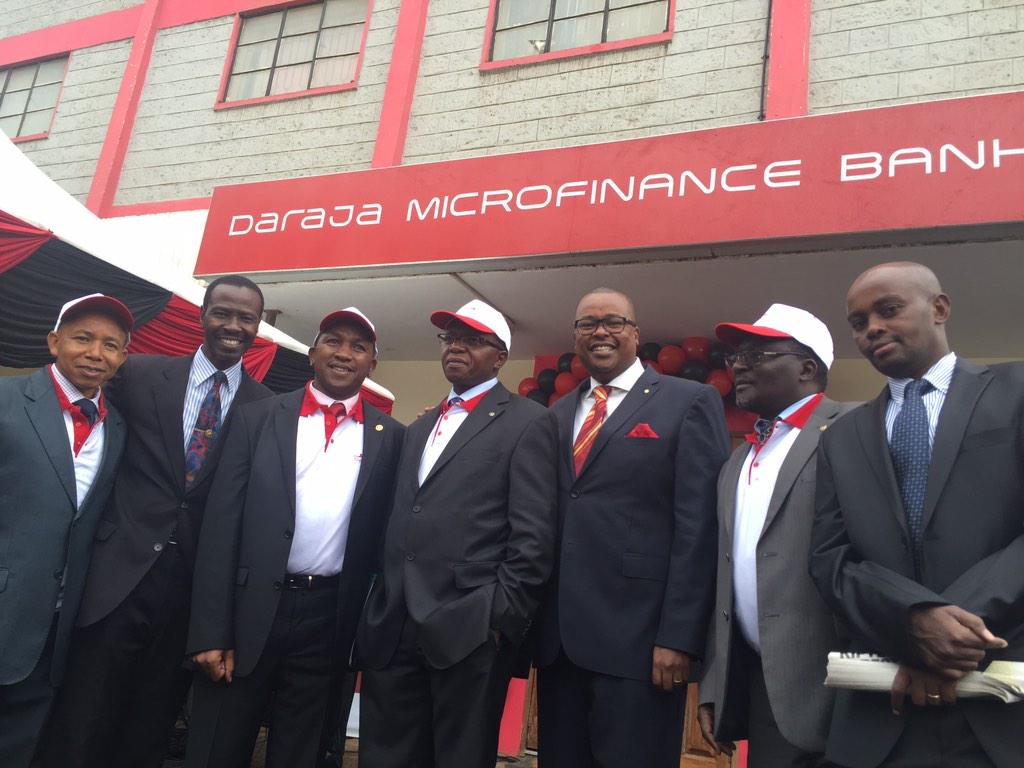 There are many commercial and microfinance banks operating in the market but what we realized from our research is that while a lot of people now have access to banking services; not many of them are doing purposeful banking. This is the gap that Daraja bank is coming to fill. The bank is open for business and is looking into expanding its services to other communities and regions in the future.
List of Daraja Bank Accounts
Daraja Fixed Deposit Account
Daraja Transaction Account
Daraja Asset Finance
Daraja Chama Account
Daraja Microfinance Bank Contacts
P. O. Box 100854 – 00101, Nairobi, Kenya
Physical Location: Karandini Road, Off Naivasha Road.

Telephone : +(254) 707444888 or +(254) 718444888
Website : www.darajabank.co.ke
Email us : info@darajabank.co.ke