Thinking about starting an online business? Check out these 21 proven ideas, with a step by step guide to start your own business today.
If you've dreamed of one day starting your own online business from home, you're not alone.
Starting an online business from home isn't easy. You might be stuck wondering what you can offer potential customers, or even just where to begin.
To help you get started, we've written this step-by-step guide with everything you need to know about successfully launching an online business.
We'll teach you how to find your perfect niche and develop a small business idea, as well as the necessary steps to take when setting up your venture—whether you're selling a product, a service, or know-how.
Top 21 online business ideas to start
If you're struggling to find a good business idea, here are some ideas you can try and why they're worth it:
Ecommerce business: Sell products directly to consumers via your own online store. You can reach customers around the world and the overheads are low.
Online coaching/consulting: Leverage your expertise in a certain field to provide guidance and advice. People always value personalized, expert advice.
Affiliate marketing: Promote other businesses' products for a commission. It's profitable and doesn't require you to create a product.
Dropshipping business: Sell products without holding any inventory. Dropshipping is a good way to get into ecommerce with less financial risk.
Online courses: Create and sell courses in your field of expertise. People are always looking to learn new skills.
Blogging: Write about your passions or expertise, monetizing via ads and sponsored content. It's a great way to connect with like-minded people and earn money.
SEO consulting: Help businesses optimize their online presence for search engines. As more businesses move online, you'll be in high demand. You can even leverage AI in SEO to plan, write, and edit content for your clients.
Web development: Create websites for businesses and individuals. Nearly every business needs a website, and many individuals want one too.
Virtual fitness training: Provide fitness classes or personal training online. The pandemic boosted the demand for at-home fitness solutions.
Influencer marketing agency: Connect brands with influencers for promotional campaigns. Influencer marketing is an increasingly popular and effective way to reach consumers.
Online market research: Conduct surveys and focus groups online for businesses. Excellent market research can give businesses a competitive edge.
Digital marketing agency: Provide a range of online marketing services for businesses. This can be highly profitable and provide good cash flow.
Podcast production: Create and market podcasts on a variety of topics. Podcasts are a popular way for people to listen to the news, inspiring stories, and other types of audio entertainment.
Content creation: Develop content for businesses' social media accounts, blogs, etc. Businesses need to publish content regularly to connect with their audience.
Ebook publishing: Got a good story to tell? Write and sell digital books online to earn extra cash.
NFT artist: Create and sell digital art as non-fungible tokens. The NFT market is growing and can be very lucrative. You can work with Midjourney artists to bring your artistic vision to life.
Online event planning: Organize and coordinate virtual events for businesses. Virtual events have become popular due to convenience and global reach.
Virtual reality development: Develop VR games, experiences, or applications. VR is a rapidly growing field with many untapped opportunities.
Subscription box service: Curate and send out themed subscription boxes. It's a fun way to engage customers and generate recurring revenue.
Translation services: Translate text or audio for businesses and individuals. As the world becomes more globalized, translation services are in high demand.
Online personal stylist: Provide fashion advice and personalized outfit selections online. People value personalized services and convenience.
11 steps to launch an online business from home
1. Decide what you want to sell
There are three things entrepreneurs can sell online: products, services, and media.
Physical products are made available for consumer use. Unlike services or media, products are tangible. That is, they can be picked up, touched, and interacted with. You can sell them on Amazon, eBay, or through your own online store.
Examples of products being sold online include:
Jewelry
Backpacks
Pet beds
Cushions
Crafts
Sunglasses
Services can be defined as tasks performed in a professional and knowledgeable manner by an individual or team for the benefit of its customers.
Examples of services that can be sold online are:
Teaching a language online
Bookkeeping services
Content marketing services
Fitness and nutrition consultation
Online relationship coaching
Web design services
Copywriting services
If you're knowledgeable about a particular topic that is of interest to your target audience, you can sell your knowledge in one of these media formats:
Video
ebook
White paper
Webinar
Podcast
Online course or workshop
If you're stuck, you can talk to ChatGPT to help narrow down your ideas and provide insight into choosing the right business idea. For example, you can ask the AI questions about an idea before you do more research about it.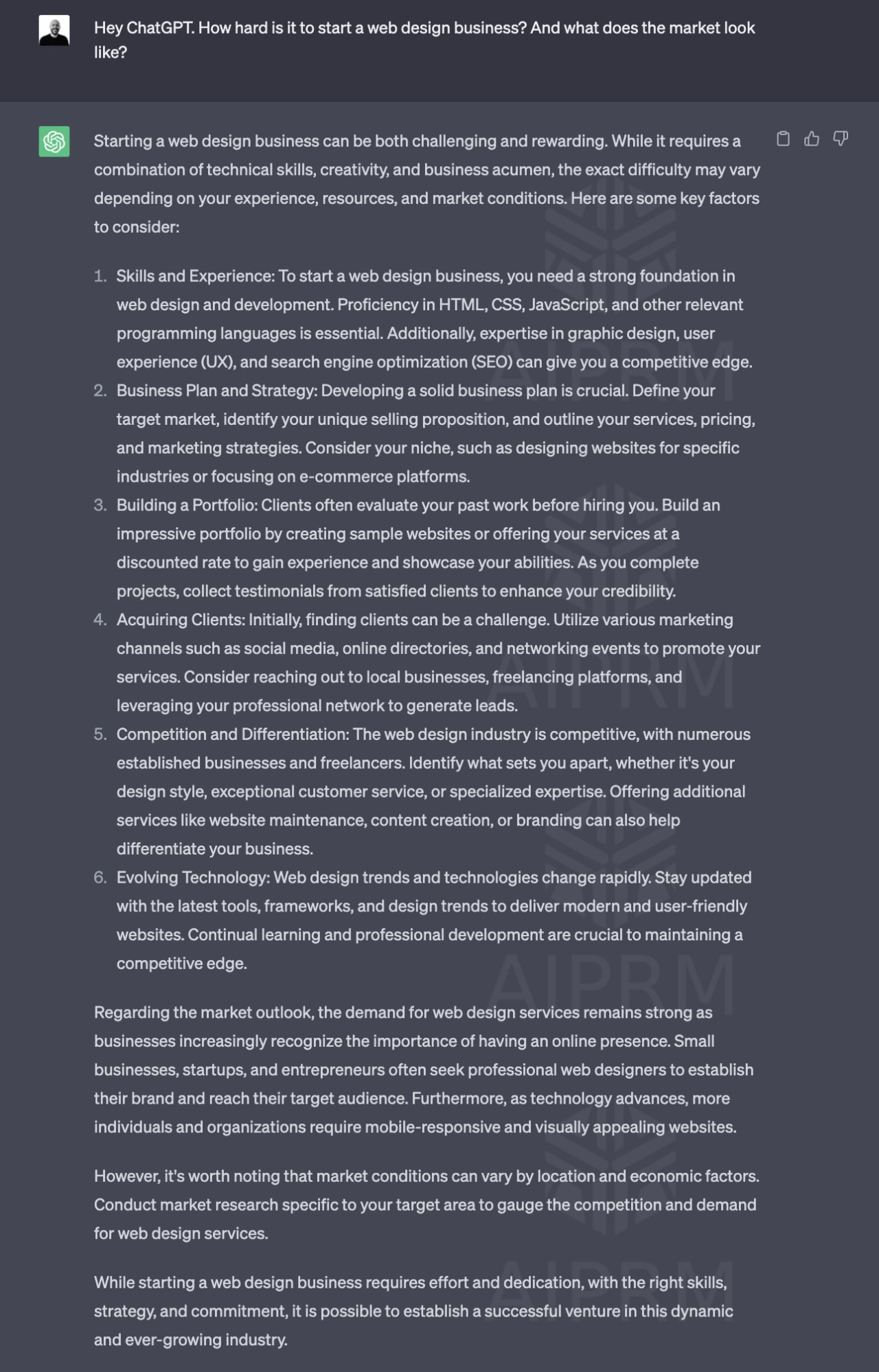 2. Prove your business idea is valid
When you conduct online market research, you are simply gathering information about the market you will be entering, as well as your competitors and customers.
This is an essential step in starting your online business, as it helps you determine if there's a healthy demand for what you plan to sell.
When we talk about demand, it refers to:
The need for your product/service/know-how
Who wants to purchase what you're selling
How much are customers willing to spend
To understand these things, you'll want to understand where your customers spend time online. Do they use forums? Spend time on Facebook? Or do they prefer to read blog articles? Knowing this will help you get the best information to understand your customers.
To begin conducting your online market research, you'll want to research your competitors and define your target audience first. If you're stuck, it'll help to hire a market research specialist on Fiverr to get the job done efficiently and effectively.
Research your competitors
Researching your competitors (those who offer a similar product or service to you) helps you collect important information regarding their website and online business in general. By using a free tool such as SimilarWeb, you can easily see how much traffic the competitor website brings, what type of keywords they are ranking for, and more.
Here are some of the things you should understand about your competitors when doing this research:
Products/services
Customers
Pricing
How they carry out business
This competitor research then allows you to spot any potential gaps in the market that your business can fill.
If you use a tool like SimilarWeb, you'll also be able to get information such as:
Where the competitor's main traffic is coming from (organic, paid, or social)
Who other niche-related competitors are
The types of other niches people are interested in
Target markets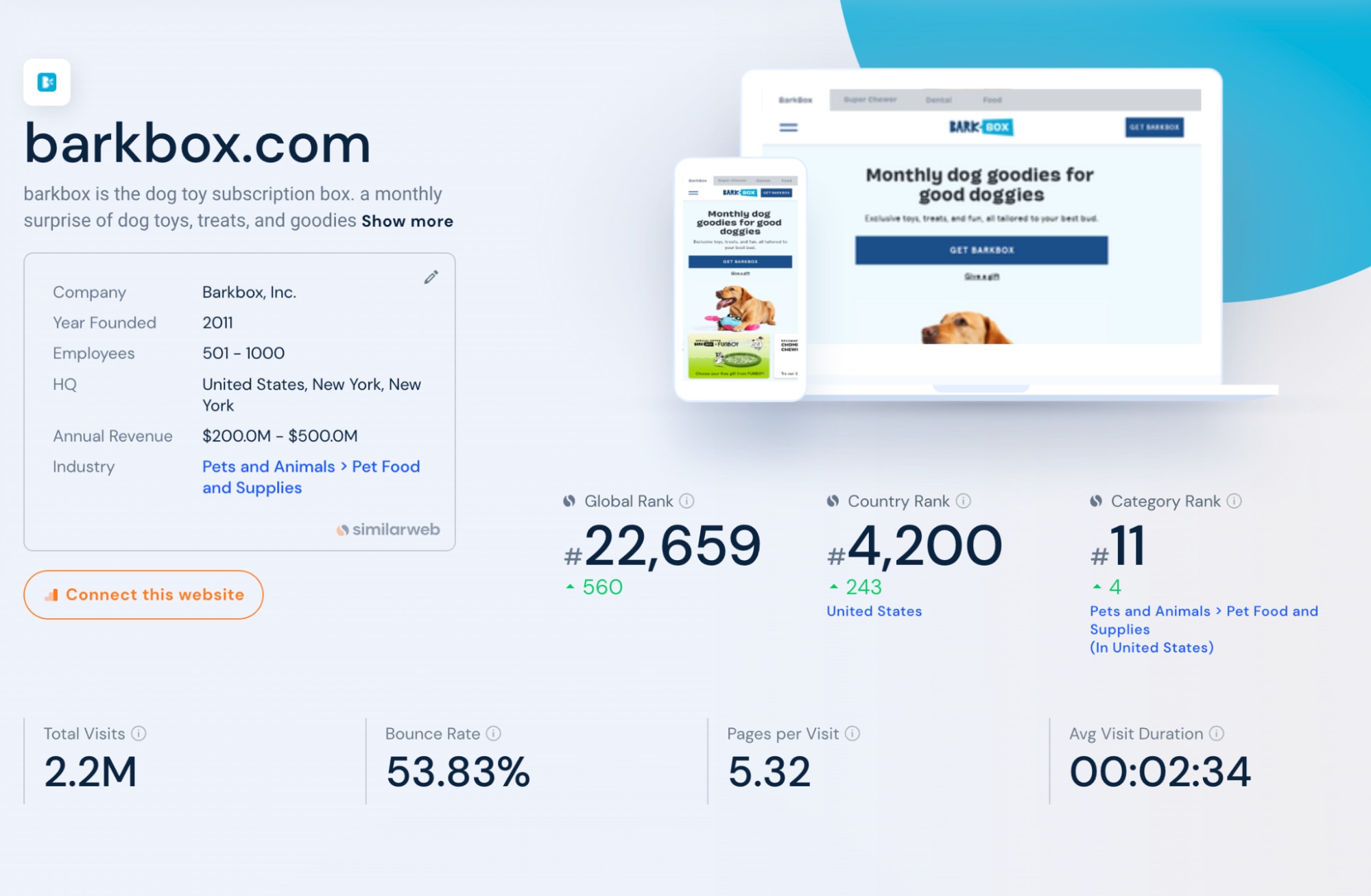 Sample competitor report on SimilarWeb
Find a market research specialist for hire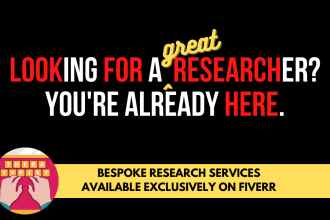 Level 2 Seller
5.0(643)STARTING AT$30

Level 2 Seller
5.0(111)STARTING AT$5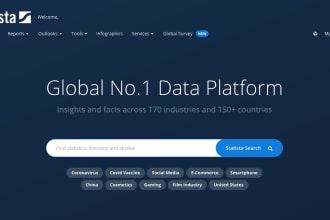 5.0(20)STARTING AT$15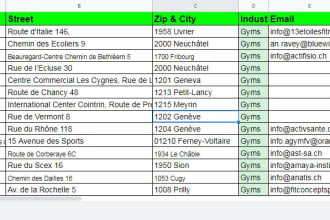 Level 2 Seller
5.0(342)STARTING AT$10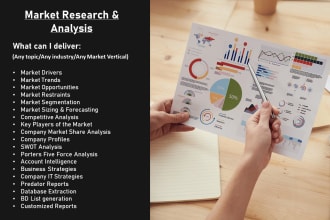 5.0(197)STARTING AT$120

Level 2 Seller
5.0(611)STARTING AT$5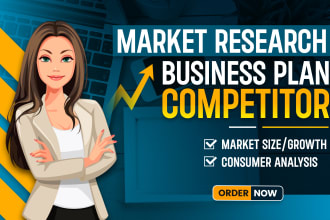 Level 2 Seller
5.0(176)STARTING AT$60

Level 1 Seller
4.9(16)STARTING AT$50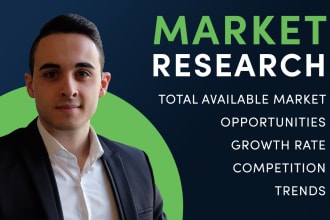 4.9(119)STARTING AT$400

Level 2 Seller
4.9(244)STARTING AT$50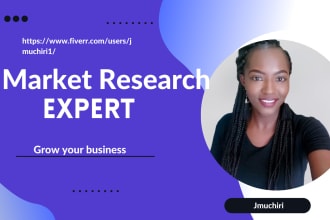 Level 2 Seller
4.9(89)STARTING AT$80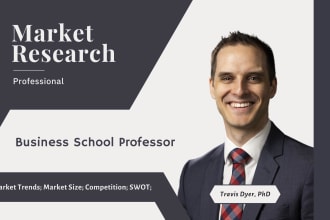 5.0(3)STARTING AT$345See all
Define your target audience
Your target audience is a group of individuals sharing similar characteristics or needs that your online business is aiming to serve. Therefore, they are most likely to purchase your products or services.
The easiest way to define your buyer personas is to segment them based on demographics. Going back to SimilarWeb, you can have a general overview of your competitor's target audience and start to gather information such as:
Age
How old are they?
What generation are they part of?
Gender
Are they predominantly male or female?
Income
How much money do they make per year?
Within what income class do they belong?
Device use
How do they consume content: desktop, mobile, or tablet?
3. Create a business plan
A business plan is your roadmap. It outlines your business strategy, how you plan to achieve your goals, and the resources you'll need. Without a plan, your business is like a ship sailing without a compass.
The core elements of a business plan include:
Executive summary
Company description
Business goals
Organizational and management structure
Services and products
Sales and marketing plan
Funding requirements
Financial projections
You can learn how to create a business plan by reading How to Write a Business Plan on the Fiverr blog. Or, you can hire a business plan writer to help you with the process.
4. Choose a business name
Choosing the right name for your business is a crucial step in the creation of your online enterprise. Your business name will be a significant part of your brand and identity. It's the first thing customers will see, and it needs to make an impression.
When selecting a name, consider something that's unique and easy to remember, and that reflects the essence of your business. It's advisable to brainstorm several potential names and then check their availability. You also need to ensure the name doesn't infringe on any existing trademarks.
Use an AI tool like Namelix to quickly generate a business name. Just enter a few keywords and brand info, select a "Name Style", and Namelix will create hundreds of names for you to choose from.
Here's an example for a pet products company.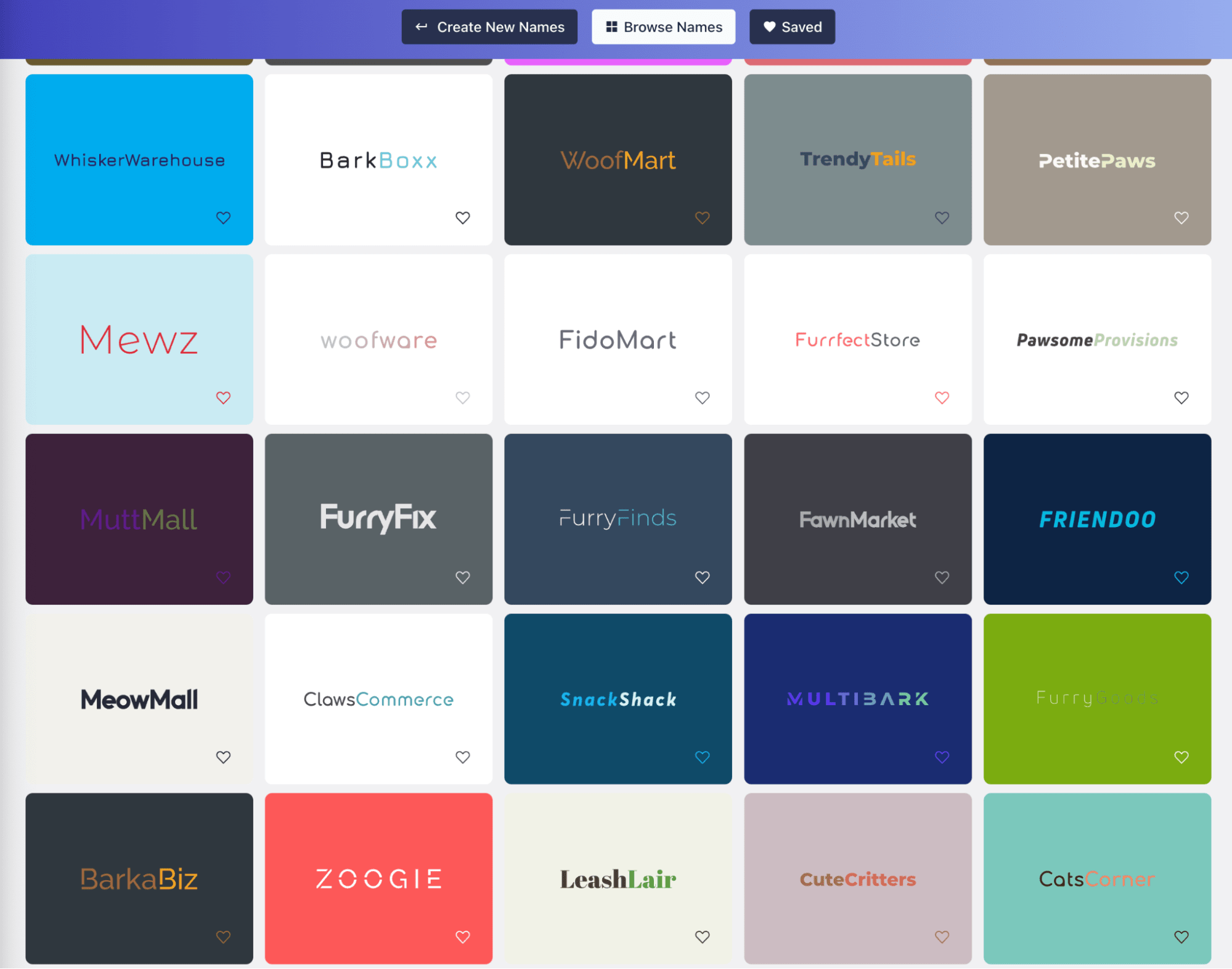 Once you've chosen your name, secure a domain for your website that matches or closely relates to it. Your business name and domain name should ideally be the same to maintain consistency and make it easy for customers to find you online.
Find a brand style specialist for hire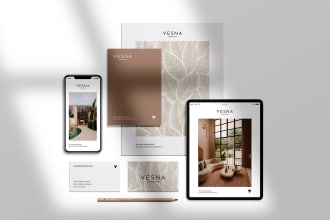 Level 2 Seller
4.9(93)STARTING AT$125

Level 2 Seller
5.0(240)STARTING AT$15

Level 2 Seller
4.9(243)STARTING AT$15

Level 2 Seller
4.9(165)STARTING AT$10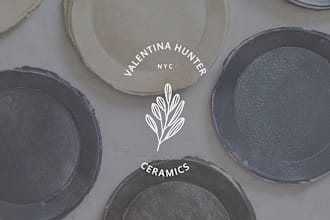 5.0(179)STARTING AT$680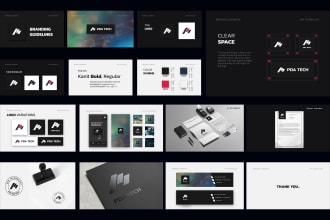 Level 2 Seller
4.9(58)STARTING AT$15

Level 2 Seller
4.9(299)STARTING AT$45

Level 2 Seller
4.9(396)STARTING AT$25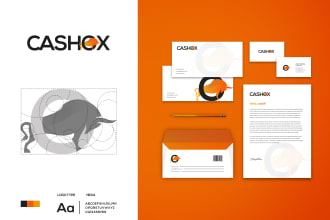 Level 2 Seller
5.0(126)STARTING AT$40

Level 2 Seller
4.9(584)STARTING AT$50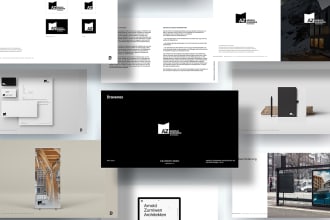 Level 2 Seller
4.9(294)STARTING AT$85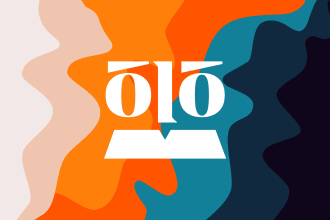 Level 2 Seller
5.0(59)STARTING AT$150See all
5. Fund your business
You need to have money in your business bank account before launching. There are a few ways to fund your venture as a small-business owner:
Personal savings. One of the simplest ways to fund your business is through your personal savings. This method has the advantage of not owing anyone anything, but requires you to have sufficient savings.
Crowdfunding. Another funding option is crowdfunding, where individuals collectively contribute to support your business. Websites like Kickstarter and Indiegogo make this possible.
Venture capital. If your business idea has high growth potential, venture capitalists might be interested. Venture capital is a type of private equity where investors provide funding in exchange for equity.
6. Decide on your business structure
Deciding on the legal structure of your business is a fundamental step in starting an online business. This decision will impact various aspects of your business, such as taxation, liability, and regulatory obligations.
The most common legal structures for businesses include:
Sole proprietorship. This is the simplest business structure, where you, as the owner, are solely responsible for all liabilities and debts. It's easy to set up, but there's no separation between your personal and business assets.
Partnership. In a partnership, two or more people share ownership. Each partner contributes to all aspects of the business, including money, property, labor, or skill. In return, each partner shares in the profits and losses of the business.
Corporation. A corporation is a separate legal entity owned by shareholders. It means the corporation itself, not the shareholders that own it, is held legally liable for the actions and debts the business incurs.
Limited liability company (LLC). An LLC is a hybrid type of legal structure that provides the limited liability features of a corporation and the tax efficiencies and operational flexibility of a partnership.
It's ideal to seek legal counsel or consult with a business adviser or accountant when choosing a business structure. It's essential to understand each type's implications to make an informed decision that suits your business needs and goals.
7. Take care of the legal tasks
Before you launch your online business, you'll need to make sure you're legally compliant, to avoid any fines or legal issues.
The information below applies to US-based businesses only, so it's vital that you check your own country's legal requirements for starting a business, as laws vary.
Additionally, the licenses, permits, or certificates you require to stay legally compliant vary based on your industry and state/country, so always check with local authorities first to ensure you know exactly what is required of you legally before you start your online business.
US-based businesses are required to apply for a business license, as this provides the government with a way of tracking enterprises operating within the area, as well as tax revenue generated.
To obtain a business license, you'll need:
A detailed description of your business's activities
A legal structure. Will you be operating as a sole proprietorship, limited liability company, or corporation?
Any required inspections or permits, based on your region's rules and regulations
A sales tax license, if required, from your state agency
You'll also need to maintain relevant licenses, permits, or certificates and prevent them from expiring.
8. Build your own website
An ecommerce platform can be thought of as the central hub for your online business. There are plenty of platforms you can use to build your online business. WordPress, Shopify, Wix—the list goes on.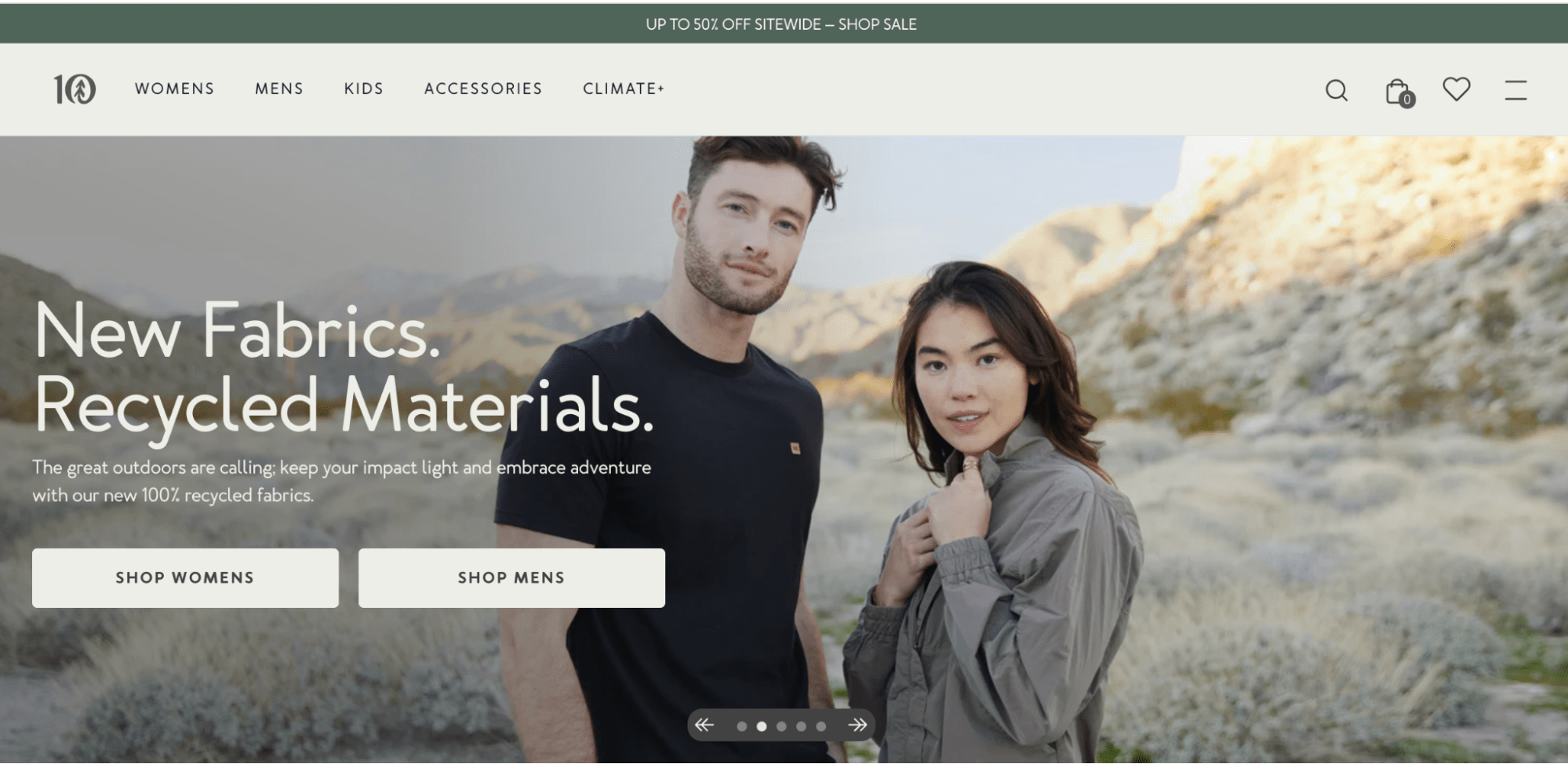 Example of ecommerce store, tentree, built on Shopify
When determining which ecommerce platform is right for your business, you'll want to make sure it offers the following:
Templates to build a professional-looking website fast.
The ability to sell an unlimited amount of products, including both physical and digital products.
Basic built-in ecommerce features, including promotions and discounts, analytics, and catalog management.
An ecommerce website builder that is cost efficient, easy to use, and mobile responsive.
Security features, such as secure payment processors.
SEO-friendly features, such as the ability to have a custom domain name, meta tags, meta descriptions, SEO optimized URL structures, and more.
Abandoned cart recovery tools.
An extensive app store with pre-built integrations and add-ons.
By adding AI to your workflow, you can speed up the copywriting process for your website.
For example, you can use an AI generator like Jasper to create an attractive tagline and website copy. Jasper also offers various templates to help you write the perfect copy, and it often passes as human writing.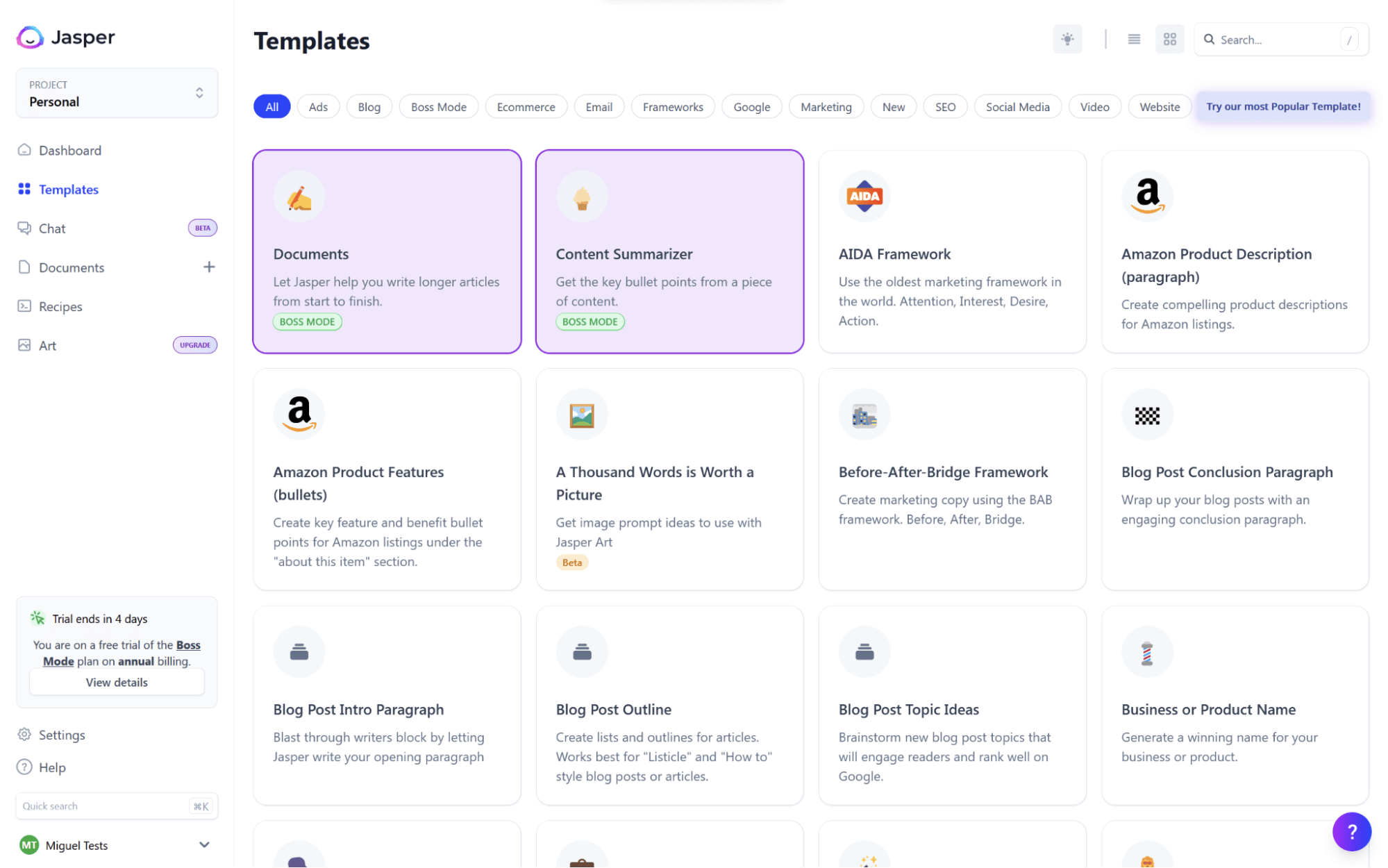 Source: Zapier
If you're going to use AI content marketing tools to generate copy, it's a good idea to hire an AI content editor to fact check and proofread your work.
9. Define your product management strategy
There are a lot of factors to consider and questions to ask yourself and your business partners if your business model is about selling physical items.
Managing your products entails thinking about aspects such as sourcing, storage, packaging, shipping, and returns. You'll need to develop a system that works for you and your team in order to keep track.
Source products to sell online
Your products are the foundation of your online business, so you'll want to put a lot of thought into the way you source them. There are three main ways to source products:
Make them yourself
Work with a manufacturer or wholesaler
Work with a dropshipper
DIY products
If you're making DIY products, such as handcrafted necklaces, wall art, or knitted scarves, your first task will be sourcing the materials required to make your products.
Popular places for sourcing materials for DIY products include:
Local flea markets
Craft stores
Estate sales
An established retailer
Friends and family
Work with a manufacturer or wholesaler
Working with a manufacturer or wholesaler allows you to hire a partner to develop the product on your behalf. This option may be useful if you:
Can't make the product yourself, due to a lack of skills, tools, or equipment necessary
Are ready to scale your DIY product by hiring a team or other company to make it for you
Are experiencing higher than planned sales and need additional products to be produced quickly
Working with a manufacturer or wholesaler offers benefits for your online business, including:
The option to pursue a unique or complex product idea without having to make it yourself
The ability to source products that have already proven to be popular
Retaining full control over your brand and the quality of your product
Assistance with production from those with manufacturing experience
Sourcing your product from a manufacturer or wholesaler may require you to invest more heavily upfront than if you were to produce the product yourself, however.
So, where do you find the products, or ideas for products, that you want to make and sell?
Partner with a friend or family member who makes a product you'd like to sell
Source a product using wholesale websites such as Alibaba, Etsy Wholesale, or DHgate
Partner with an existing business to take its products online or from B2B to B2C
Build relationships with makers on social media
10. Create a marketing plan
Next, you want to know how your target customer will move through the stages of the buyer's cycle (sometimes called an acquisition funnel) until they make their first purchase.
These are the four stages:
Awareness. Awareness is the first time potential customers interact with your products or services. This typically happens after they begin online research for a problem they are trying to solve.
Interest. Next, potential customers want to have confirmation that you are an expert in your industry. They may think you are the right solution for their problem and are looking for information to support that. At this point, they may have expressed interest in your company by providing an email address or following you on social media, but they haven't made a purchase.
Decision. Once the potential customer has expressed interest, you must demonstrate that you are in fact an authority in your field and an expert in your niche. You can do this through blog posts and articles, case studies, or even offering a free trial of your services to convince them you are the right solution.
Action. This is the final stage of the funnel, where a prospect has made the decision to buy and turns into a customer.
A digital marketing strategy can include several different channels and types of content to attract prospects and customers to your website.
The aim is then to continue to engage and delight them, even after they become customers. This allows you to grow a business that provides value and builds trust amongst your audience.
Inbound marketing strategies to consider include:
Video marketing
Blogging
Search engine optimization (SEO)
Paid advertising
Content creation and marketing
Social media marketing
Email marketing
Referral marketing
Need help creating content? Learn about 10 AI Content Creation Tools to Power Your Social Media Strategy.
11. Launch your online startup
Once your online store is open for business, there are some important steps you'll need to take to ensure its continued success. The actions you take after a sale, as well as how you measure and drive growth, are vital steps that can either make or break your online venture.
Why should you start an online business?
Starting an online business offers several clear advantages over a traditional brick-and-mortar business. Here are four to keep in mind.
1. Improved scalability
Scaling your business means you increase your output in a cost-effective and reasonable way.
For example, if you own a brick-and-mortar retail clothing store, scaling could mean opening a second store location. That would involve finding a new location, renting or buying it, hiring staff, filling the store with inventory, and paying the ongoing costs (payroll, utilities, rent or mortgage, etc.).
The high upfront cost and delayed ROI are prohibitive for many business owners. On the other hand, if your store was online-only, you could scale without the need for such a large investment. You can easily turn an online business into a type of business that earns your passive income.
Today, there are also so many ways to leverage machine learning for a small-business owner that you can automate almost anything.
For example, you can:
Automate the content creation process
Summarize market research
Optimize supply chains and warehouses
Use chatbots to provide better customer service
Create ads
Ready to unleash the power of machine learning for your small business? Hire an AI engineer on Fiverr today.
2. High-profit margins and low overhead
Next, the low overhead doesn't just apply to scaling an online business. You can also start one with minimal expenses, as you won't need retail space, an expensive office, furniture, or inventory. Startup costs will vary depending on the type of online business you open, but can be very low.
For example, if you start a service-based business offering social media marketing, virtual assistance, writing, web development, or graphic design, you could build a social presence for free and a low-cost website for as little as $100. All you need is your skill set, a computer, and an internet connection to do the work.
If you decide to sell products, you could set up a low-cost website, social profiles, and a dropshipping system. Working online eliminates many of the costs that come with a physical business and enables you to start scrappy.
3. Location independence
Ever see those people working on their laptops from a tropical island with their toes in the sand? That could literally be you if you start an online business. Working solely online gives you the freedom to live and work from anywhere in the world—as long as there's an internet connection.
While running a successful business of any sort requires organization and hard work, you won't be confined to certain work hours or an office in a particular location. In many cases, you can set your own work hours around the times that work best for you.
It's a new level of freedom that unlocks a life with many more possibilities. Even if you don't want to move to that tropical island, you could vacation there without needing to ask your boss first!
4. Limitless market reach
Lastly, imagine a coffee shop locally owned and operated in a small town. Even if it's the most popular café in town with the best pour-overs, it can only reach people in the area.
However, imagine if that coffee shop launched an online store and sold bags of coffee and merchandise that could be shipped anywhere in the world. Then, that coffee shop would have limitless growth potential.
Online businesses don't face the limited markets that hold offline businesses back. You can target any market in the world using an email list, social media marketing, and paid media strategies as long as you can coordinate shipping.
Start a successful online business today
Starting a new business from home might not be a quick process, but it's certainly one of the most rewarding things you'll ever do.
Rather than navigating the world of entrepreneurship on your own, use this in-depth guide to launch a successful online venture—whether you sell products, services, or know-how.
There is nothing as satisfying as working for yourself and focusing on your own passions, and all it takes is finding the right online business idea, niche, and target audience to jump-start your entrepreneurial dream.
By following the process we outlined for finding or developing your products or services to sell, choosing the right ecommerce platform and employing marketing strategies to fuel business growth, you'll turn a side hustle into a thriving business in no time.
Need a full team to help run your business? Create a Fiverr Pro account today and work with top talent to help you every step of the way.
Starting an online business FAQ
How do I start an online business for beginners?
Starting an online business for beginners involves first identifying a product or service you want to offer. Then, build a website or use a platform like Shopify or WordPress, depending on your business, and work on marketing your product or service to attract customers.
How do I start an online business with no money?
Starting an online business with no money can be challenging, but it's doable. Take advantage of free resources to build your website, such as WordPress or Wix. Then, offer a service that requires no upfront cost, like consulting, and take advantage of social media for free marketing. Or join free affiliate programs and sell other people's products online.
Can I start an online business with $1,000?
Yes, you can start an online business with $1,000. It's essential to budget wisely, allocating funds toward essential aspects, like building a professional website, inventory (if applicable), and initial marketing efforts.
How do I become an online seller?
To become an online seller, first know what you want to sell. If it's a service, you can set up an account on Fiverr and begin promoting your services to your target audience.
Make sure to check out our social media to keep track of the latest content.
Instagram -  @nyongesasande
Twitter -  @nyongesasande
Facebook -  Nyongesa Sande
YouTube -  @nyongesasande
Disclaimer: The information that Nyongesasande.com provides on this website is obtained from publicly available resources and is intended for information or educational purposes only. We aim to present the most accurate information possible. Through this website, you might link to other websites which are not under our control. We have no control over the nature, content and availability of those websites. Inclusion of any links does not necessarily imply a recommendation or endorsement of the views expressed within them. All content on this website is copyright to the website's owner and all rights are reserved. We take no responsibility for, and will not be liable for, the website being temporarily unavailable due to technical issues beyond our control. Please refer to our terms and conditions and privacy policy before using this website.